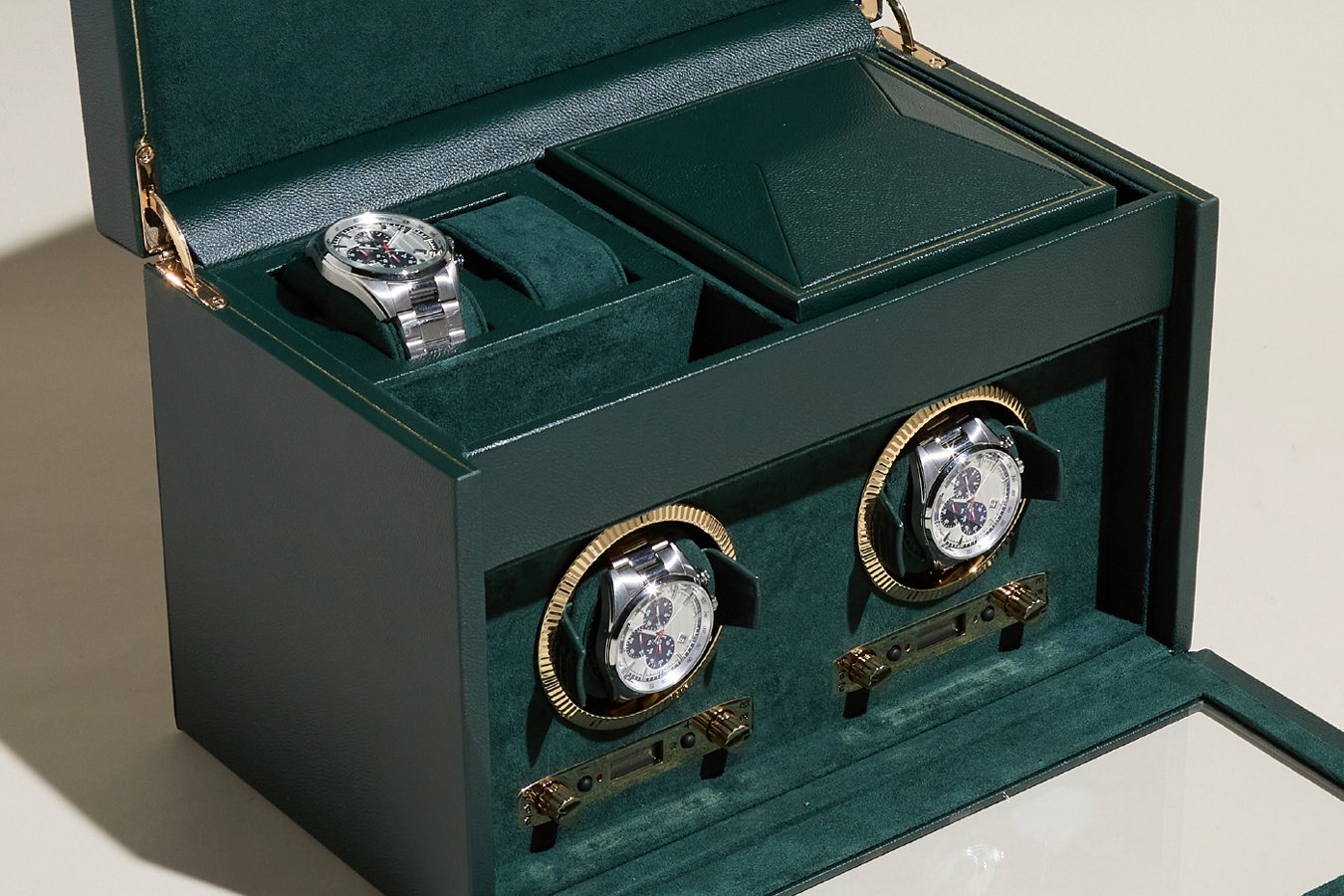 WHY WOLF IS THE ONLY CHOICE
A Watch Winder is designed to keep an automatic watch running when you choose to wear different styles from your collection. If you have an automatic watch that relies on movement alone, then you need a watch winder to keep your watch perfectly on time when it is not being worn.
We offer the most superior technology across all our programmable watch winders, due to the patented key features of our products; only a WOLF winder count turns per day, all others simply use time to estimate the rotations your watch requires each day.

By referring to the WOLF watch winding specfication database on our website, collated from all the major watch brand's guidelines, you can discover the optimum turns per day and direction of the turn you need to set your winder at to keep your automatic watch perfectly wound.
PATENTED TECHNOLOGY
TURNS PER DAY
A patented technology designed to count the exact number of Turns Per Day that a timepiece requires to be fully wound.
Find out how many rotations your watch requires below.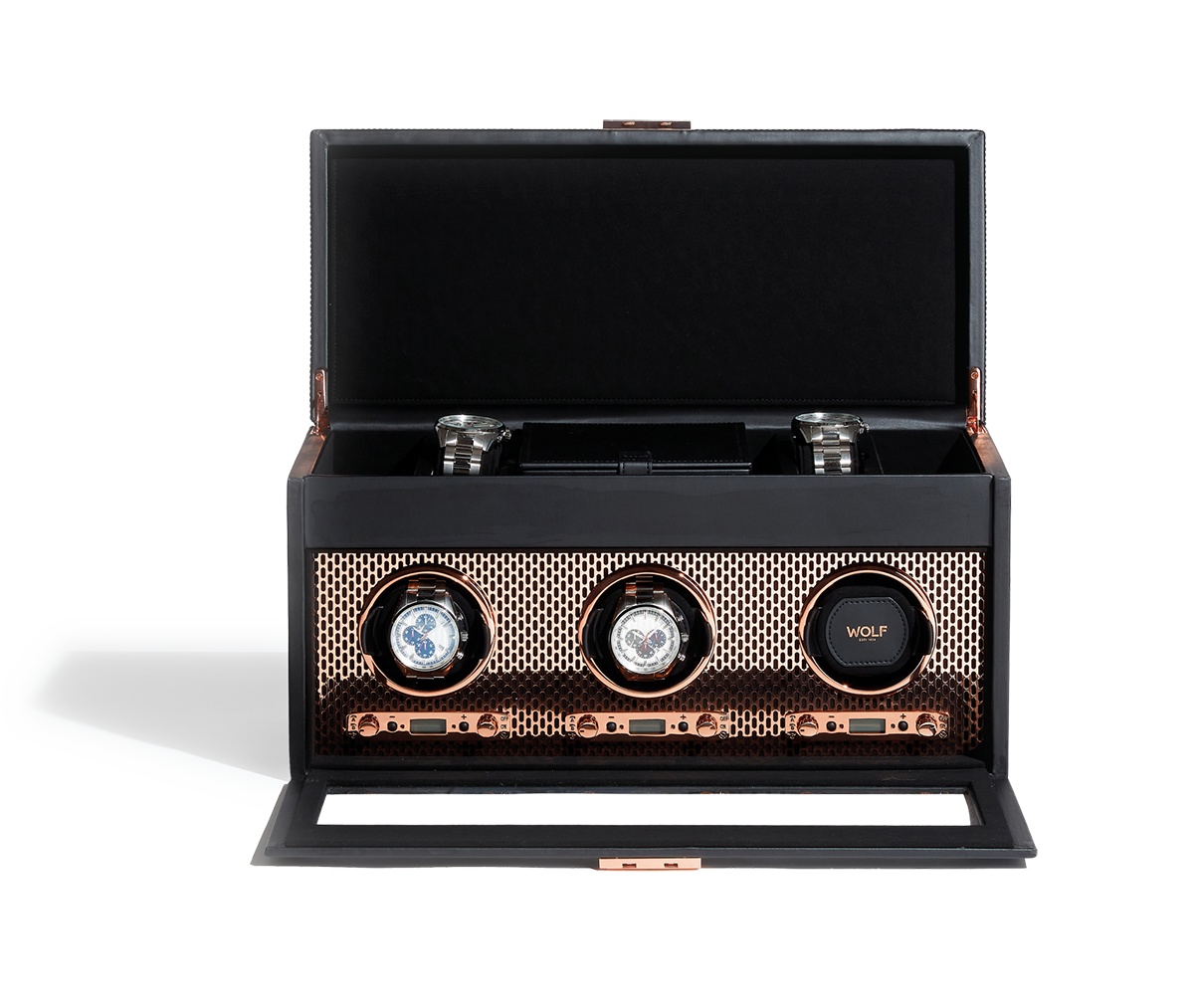 RETURN TO START
A patented technology which enables your timepiece to return to the exact position you put into the winder, ensuring a complete winding cycle.
LOCK-IN DYNAMIC CUFF
Adjustable to three wrist sizes, ensuring a snug fit when locked into the winder and an uniterrupted, comfortbale winding cycle for the timepiece.
DISCOVER HOW MANY TURNS PER DAY YOUR WATCH REQUIRES
Enter the manufacturer or model and we'll recommend the Turns Per Day and direction providing the perfert watch winder settings
EXPLORE OUR COLLECTIONS
THE BRITISH RACING COLLECTION
Classics are not created, they are born. Destined to be unique and above all else, timeless. British Racing has, in a short space of time, become a classic.
Available as a single to an 8 piece watch winder, choose either the sumptuous racing green with gold finishes or the classic black with gunmetal accents.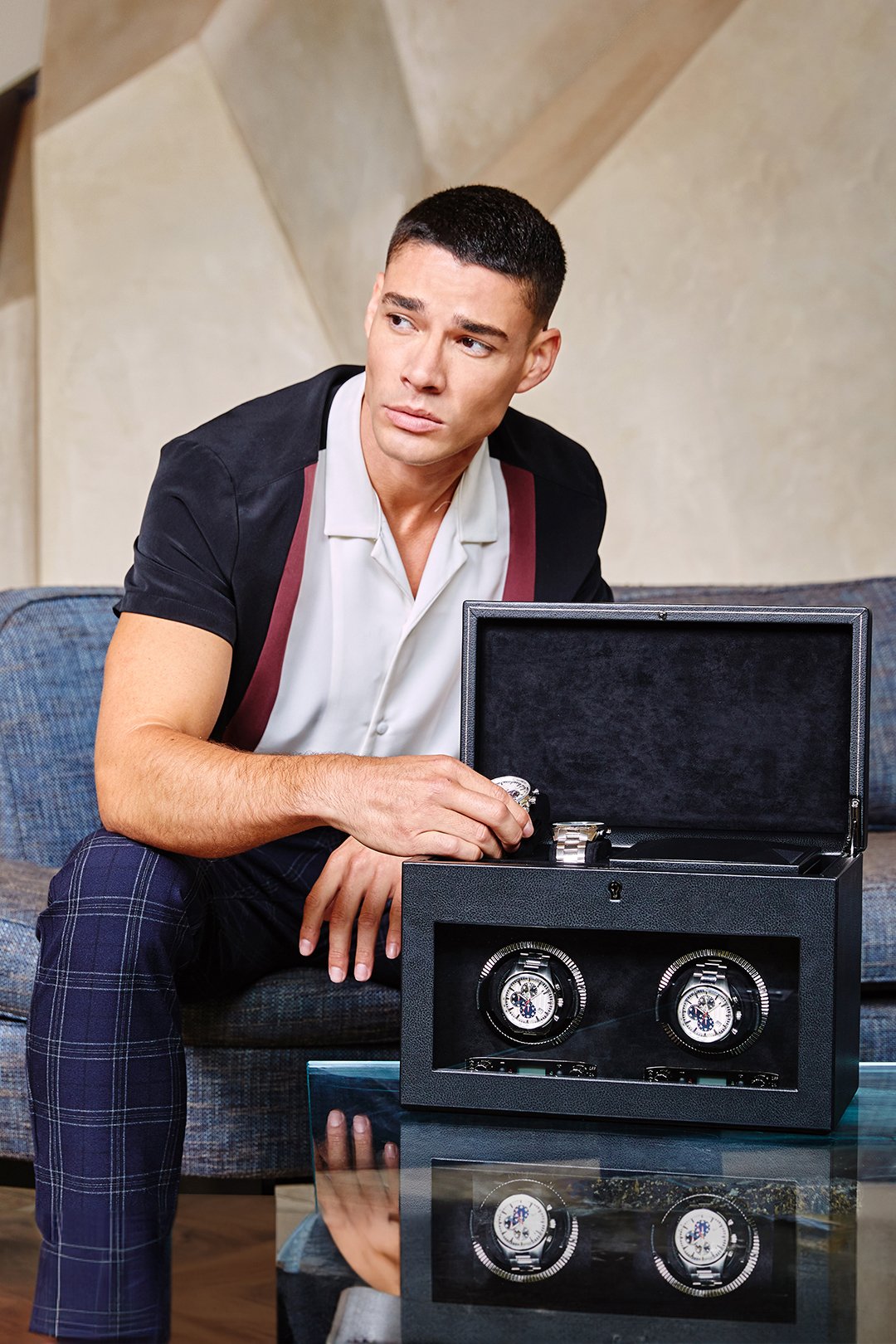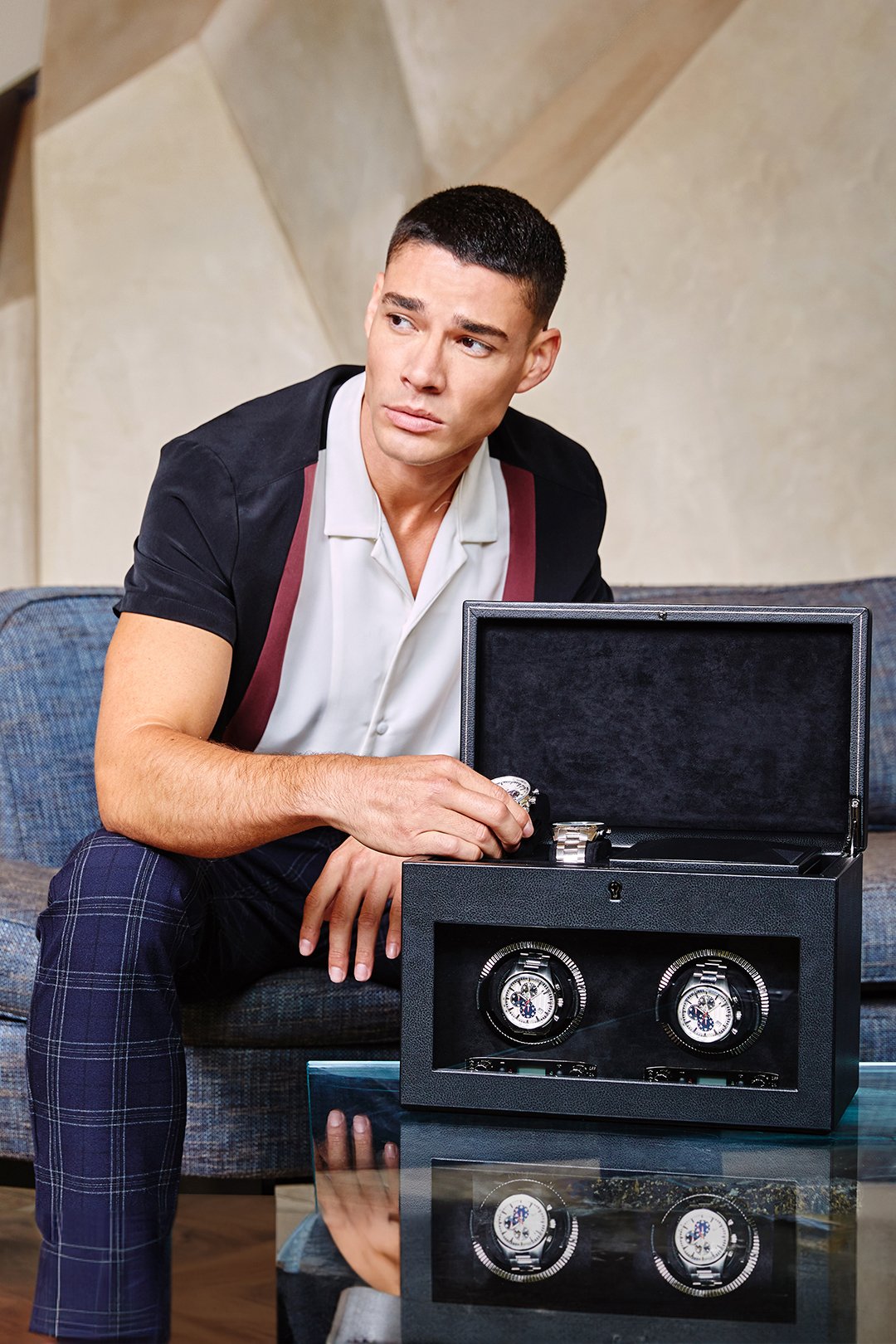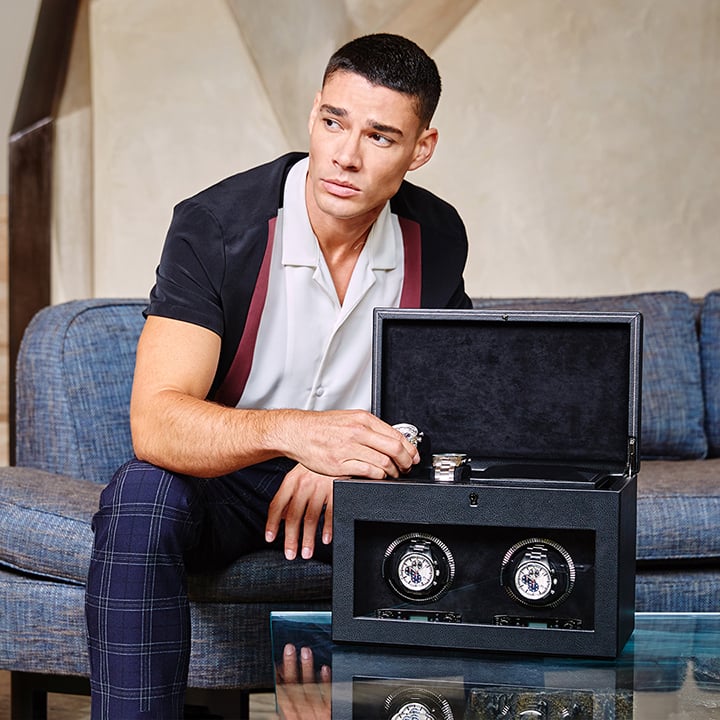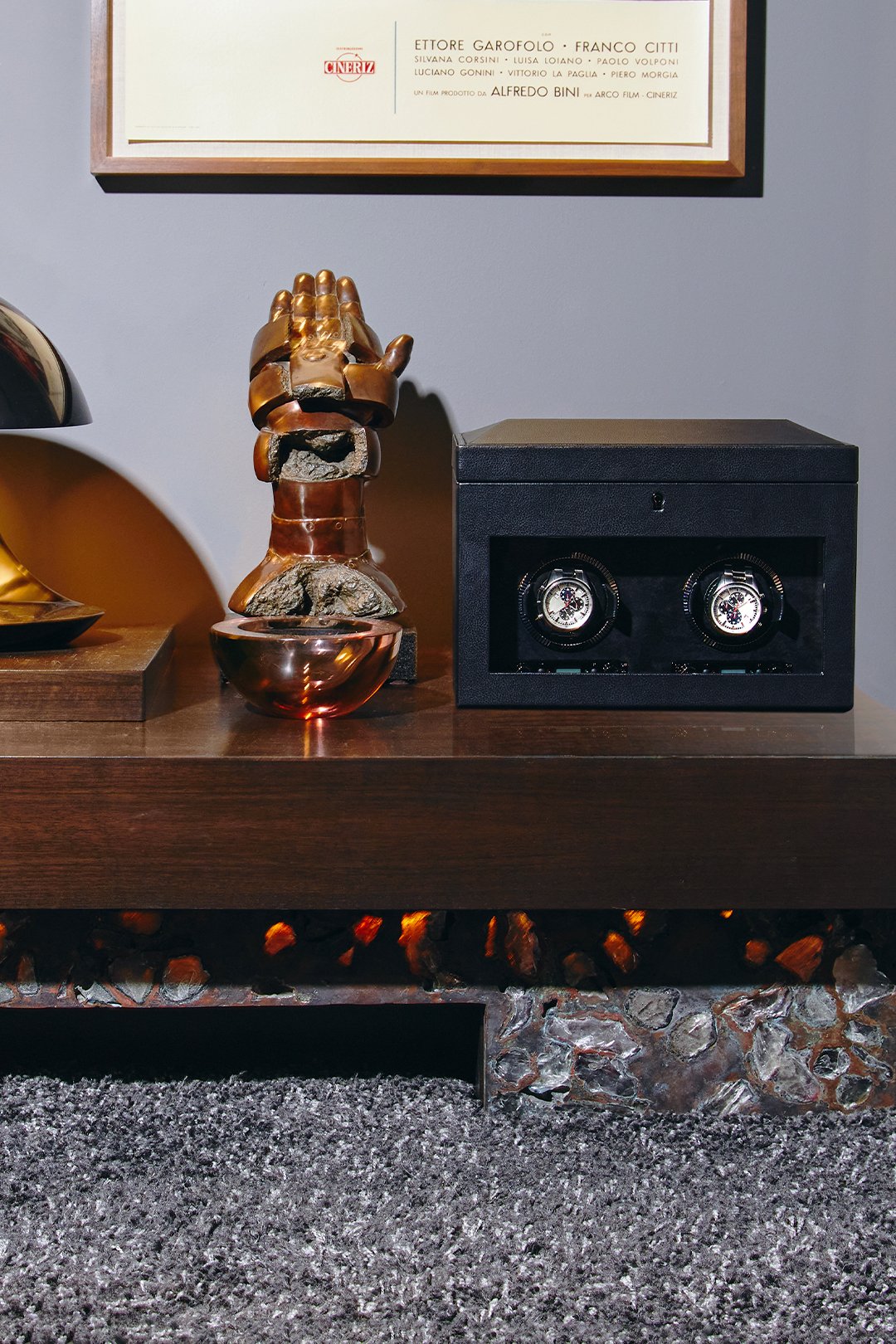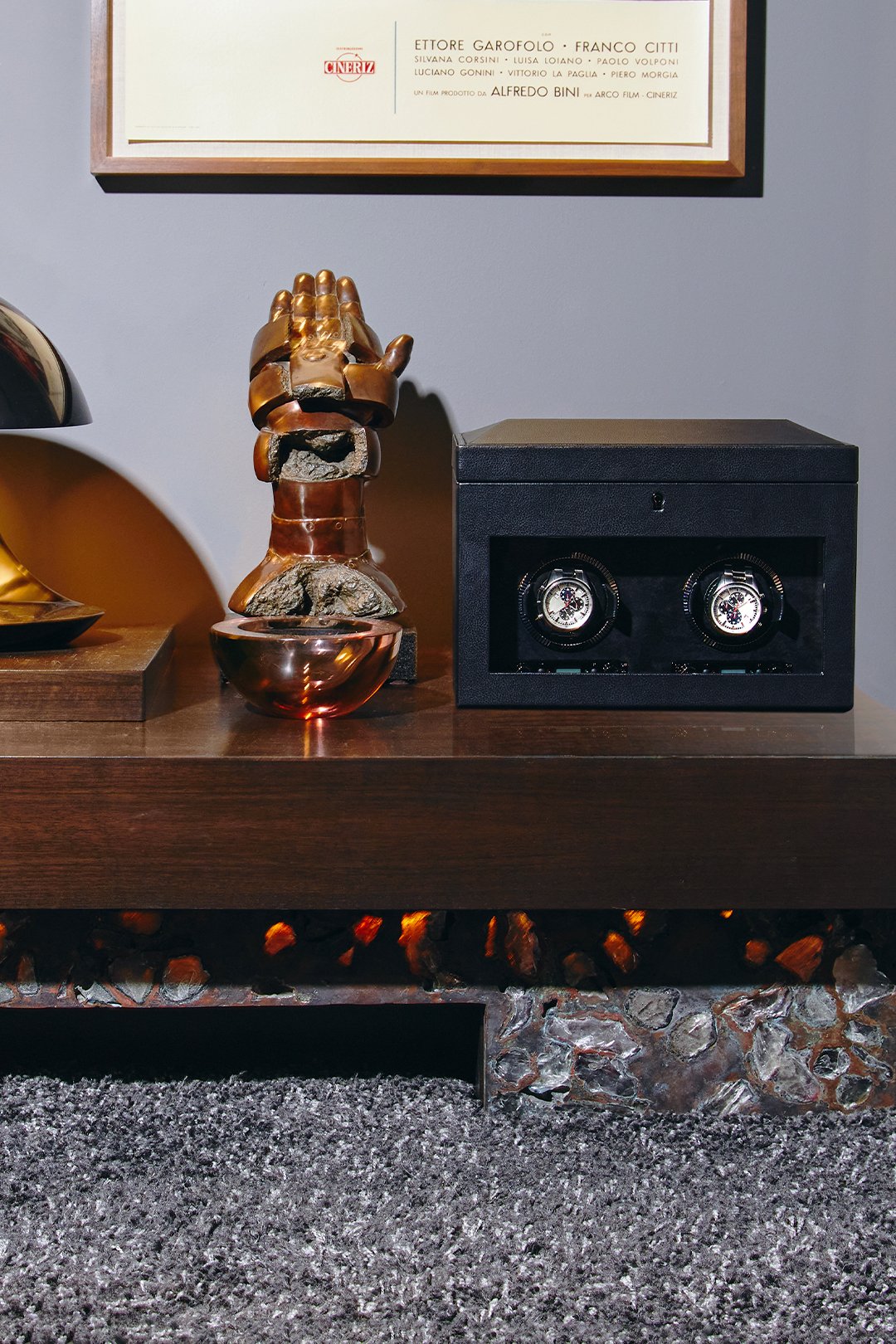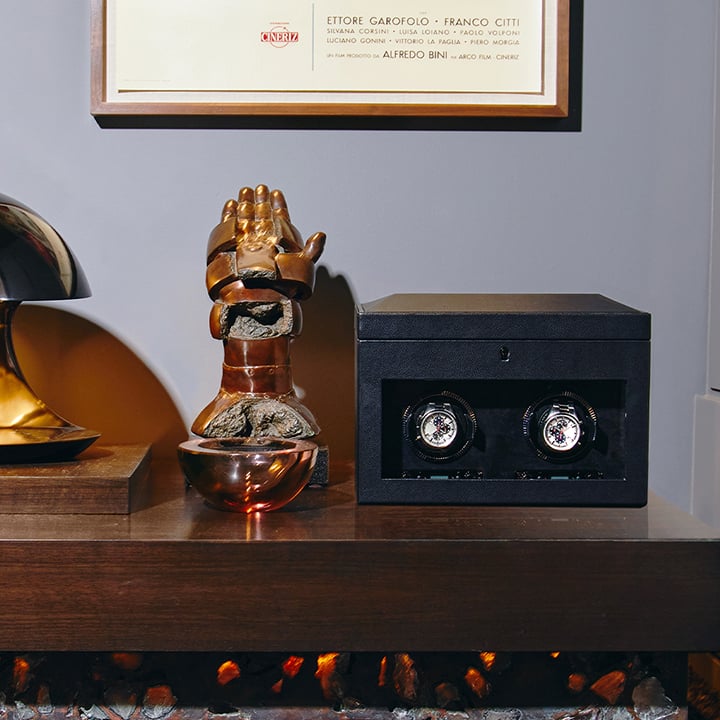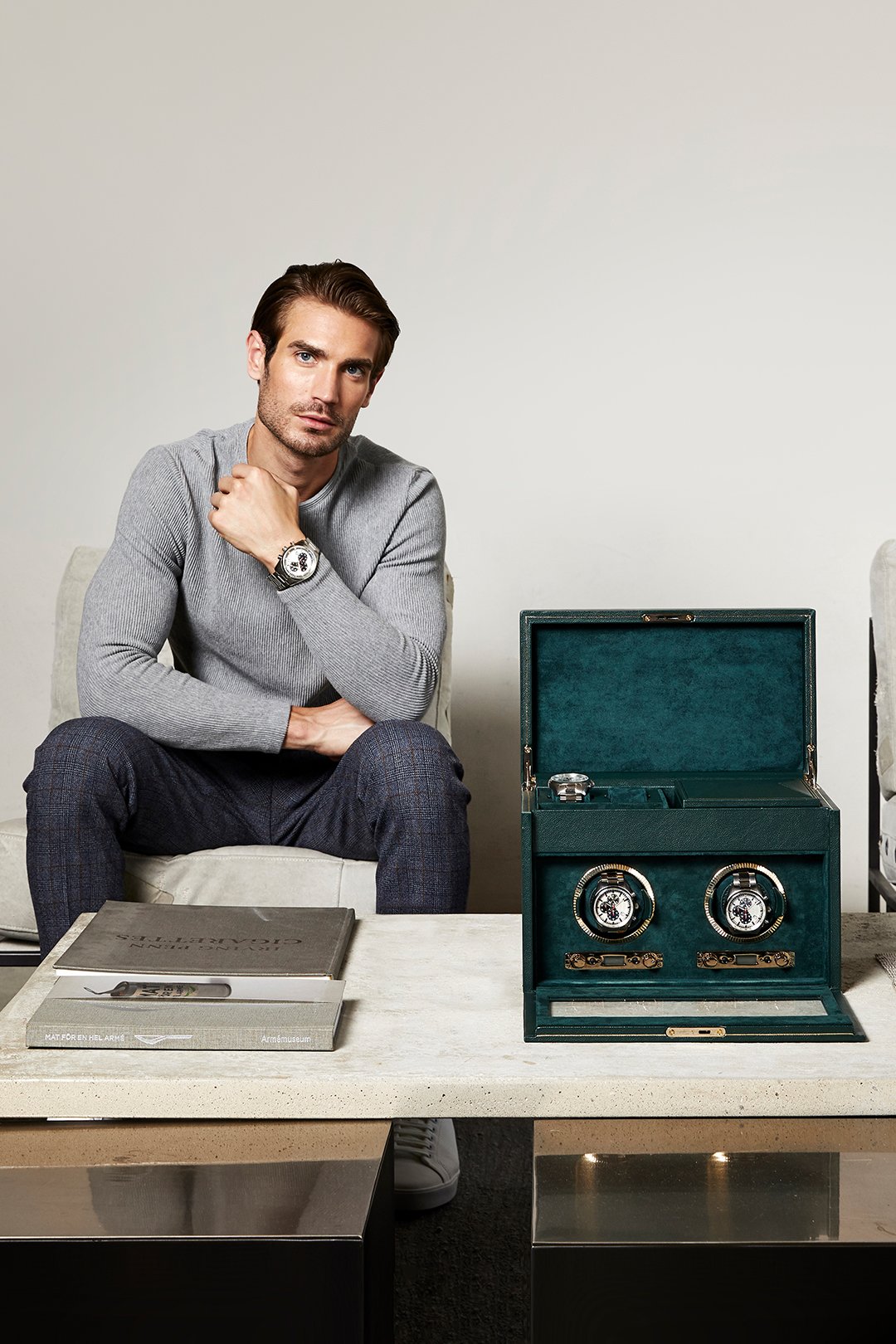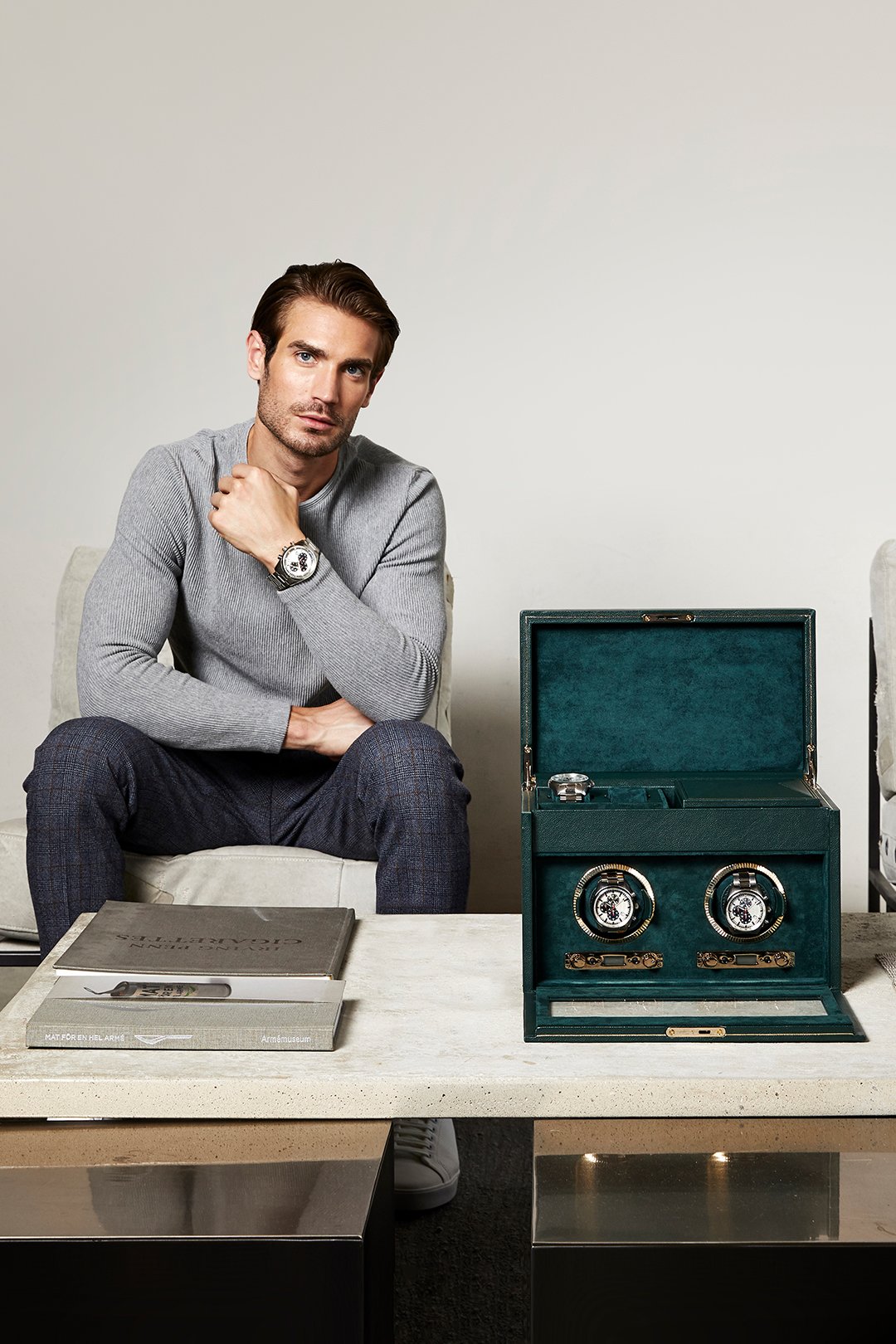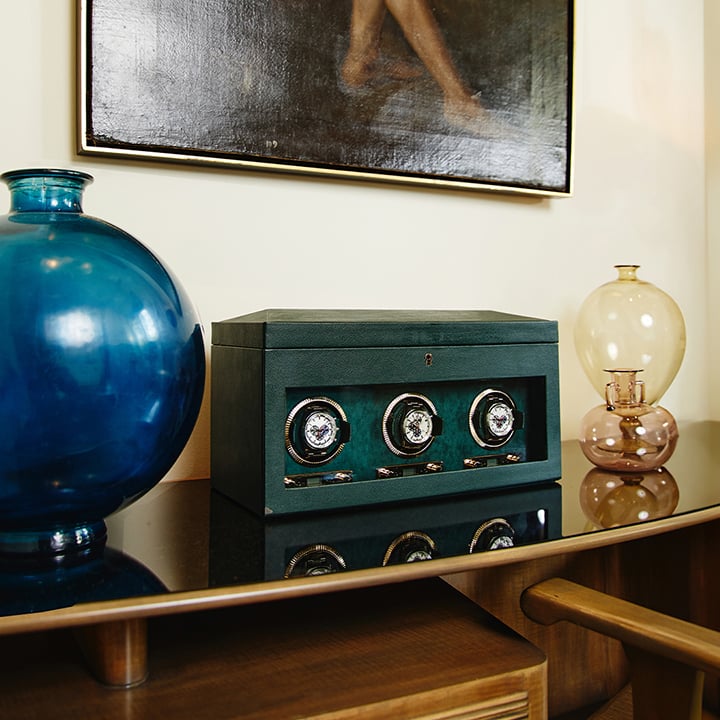 SHOP THE BRITISH RACING COLLECTION
THE AXIS COLLECTION
Featuring powder-coated or copper-plated laser cut perforated steel melded with sleek lines, Axis drives a modern look for safekeeping your timepieces.
Available as a single to an 8 piece watch winder, choose a classic black body with either a fiery copper or cool powder coat backdrop for your watches.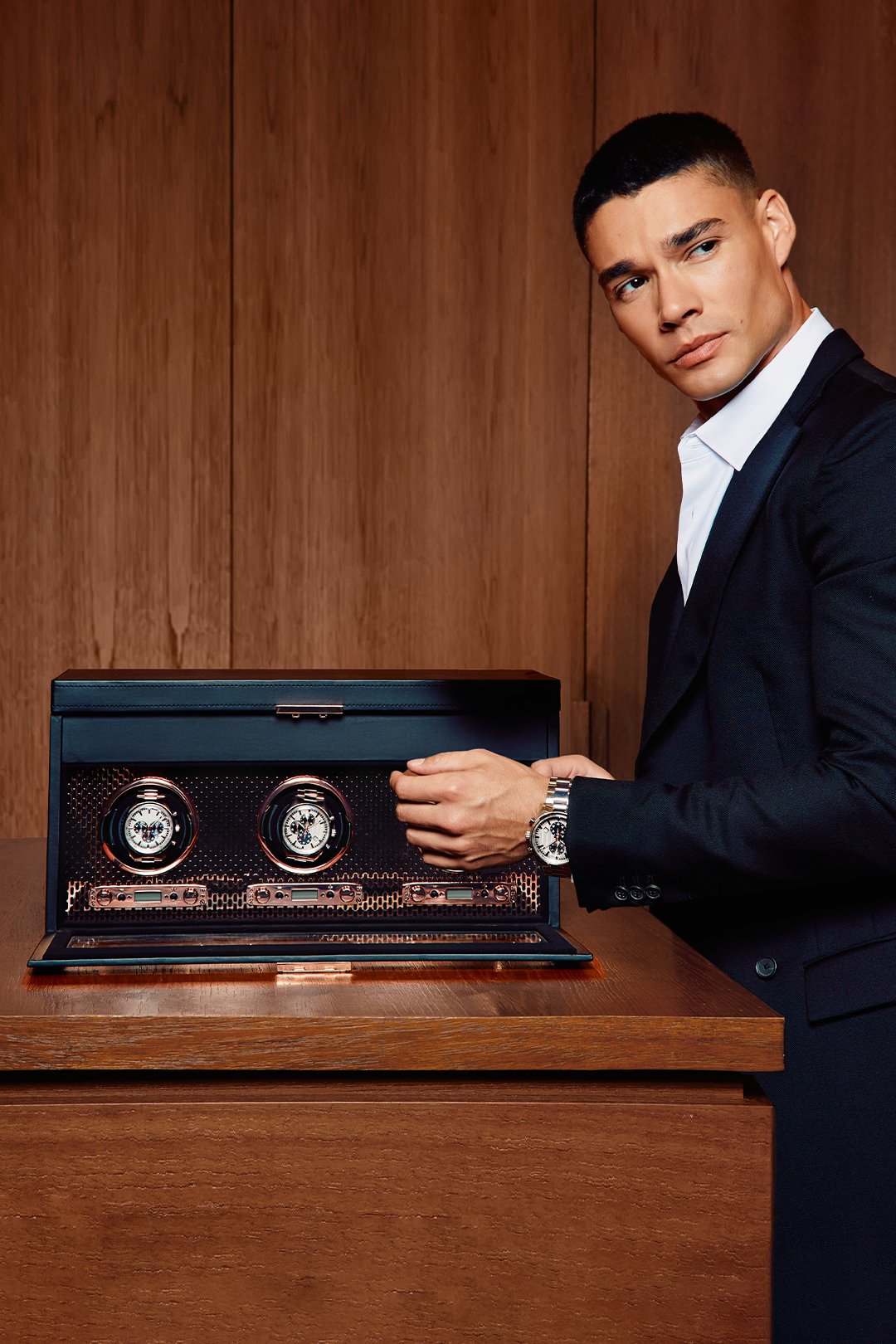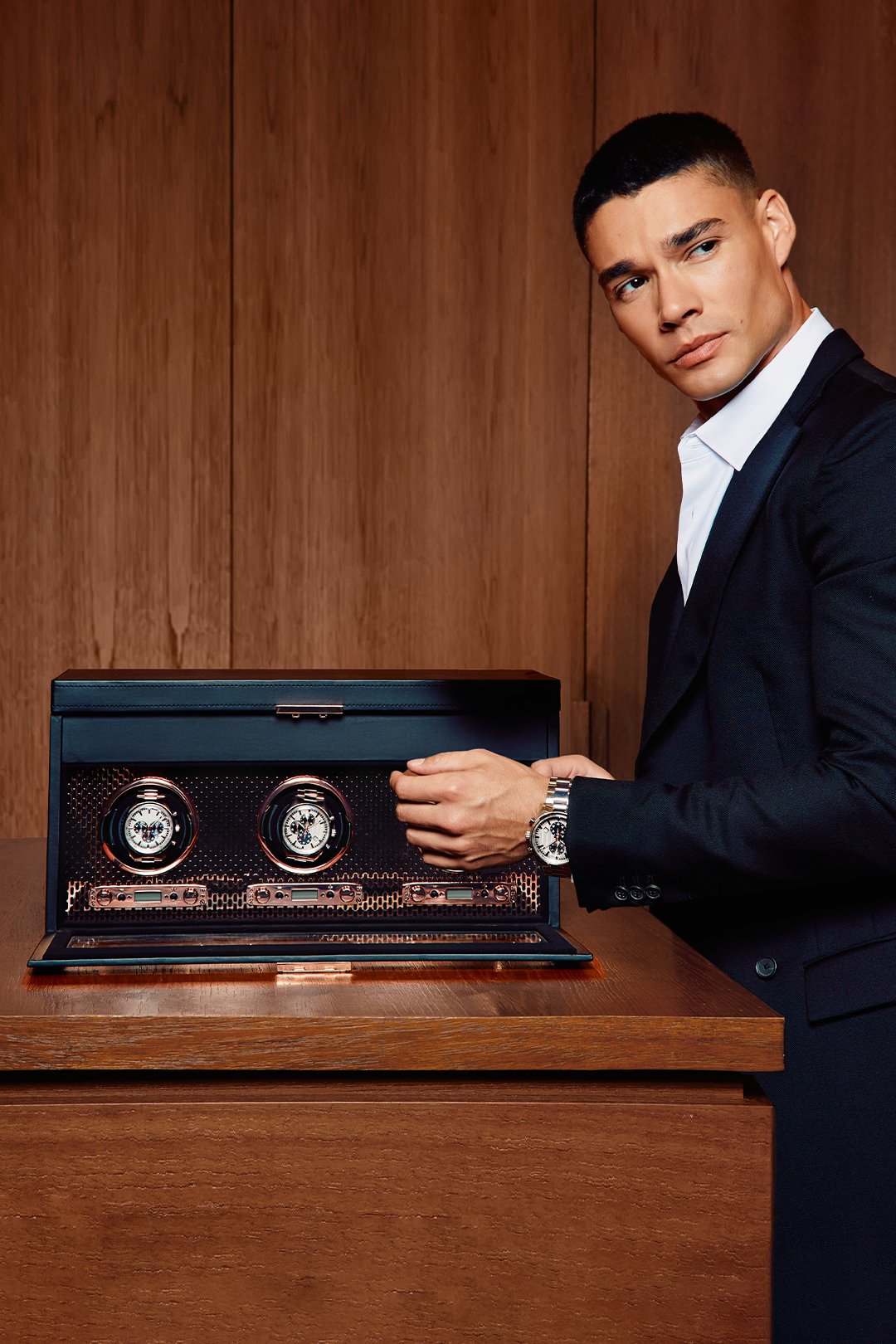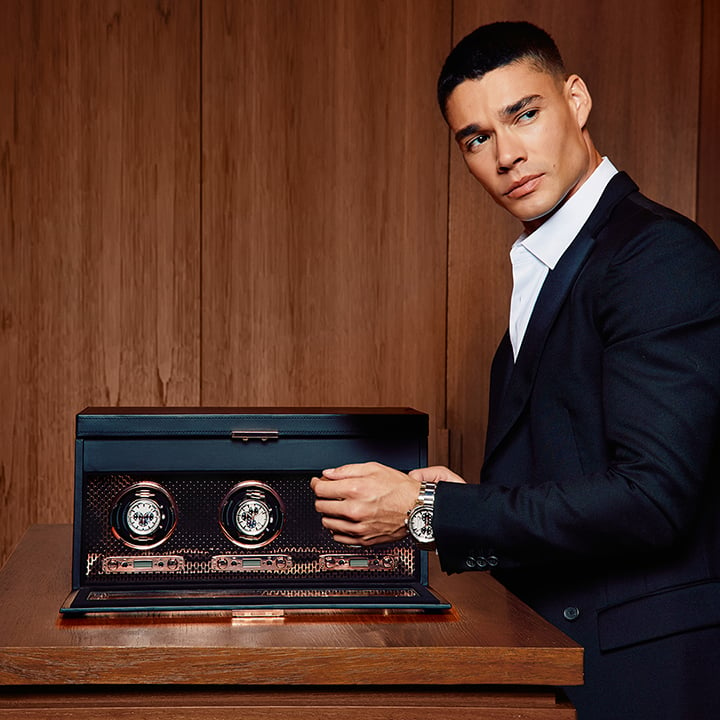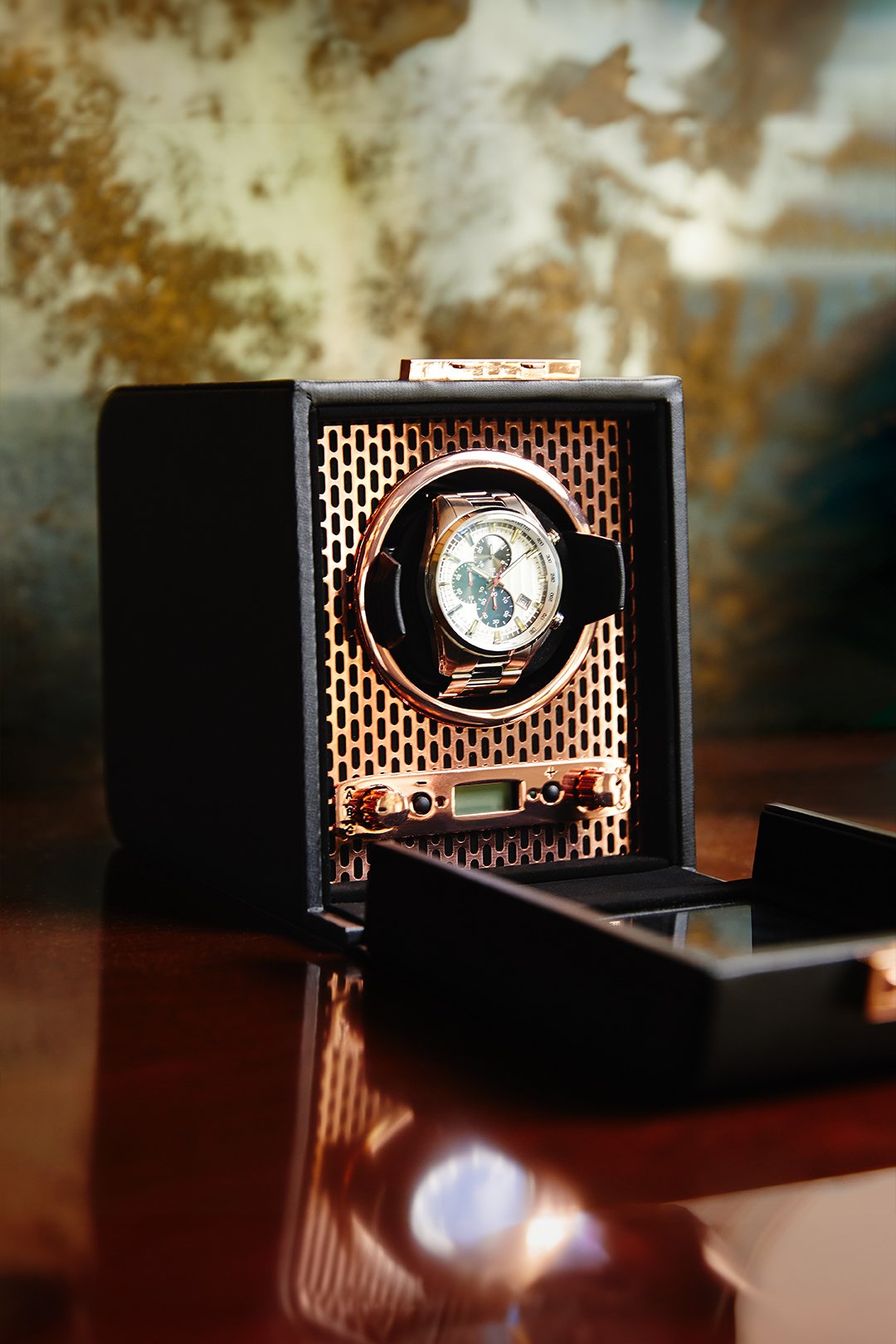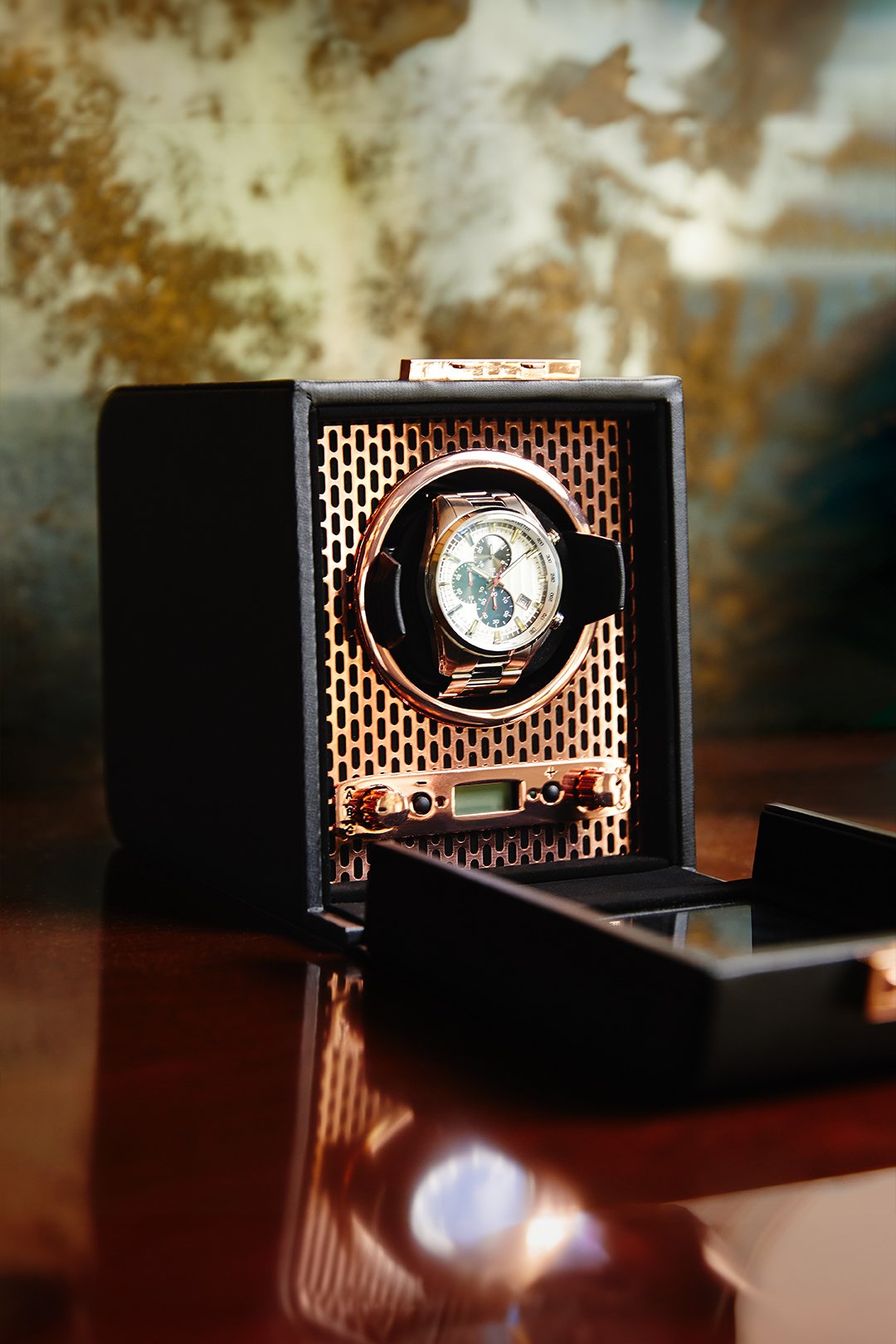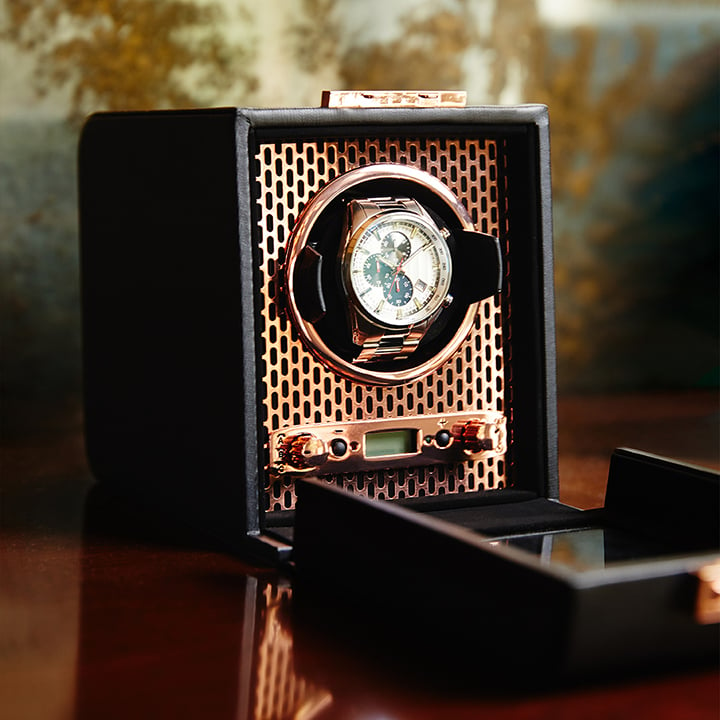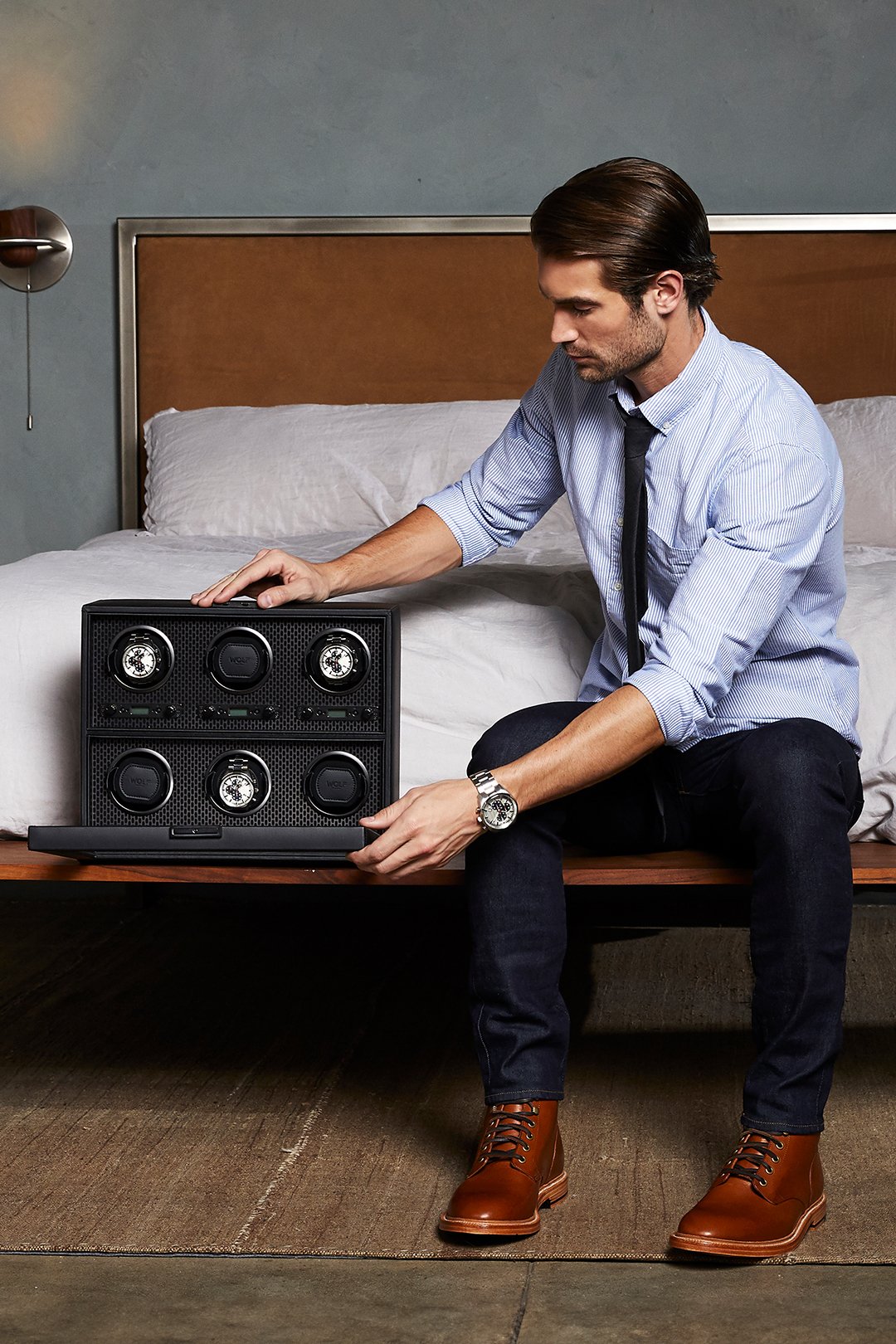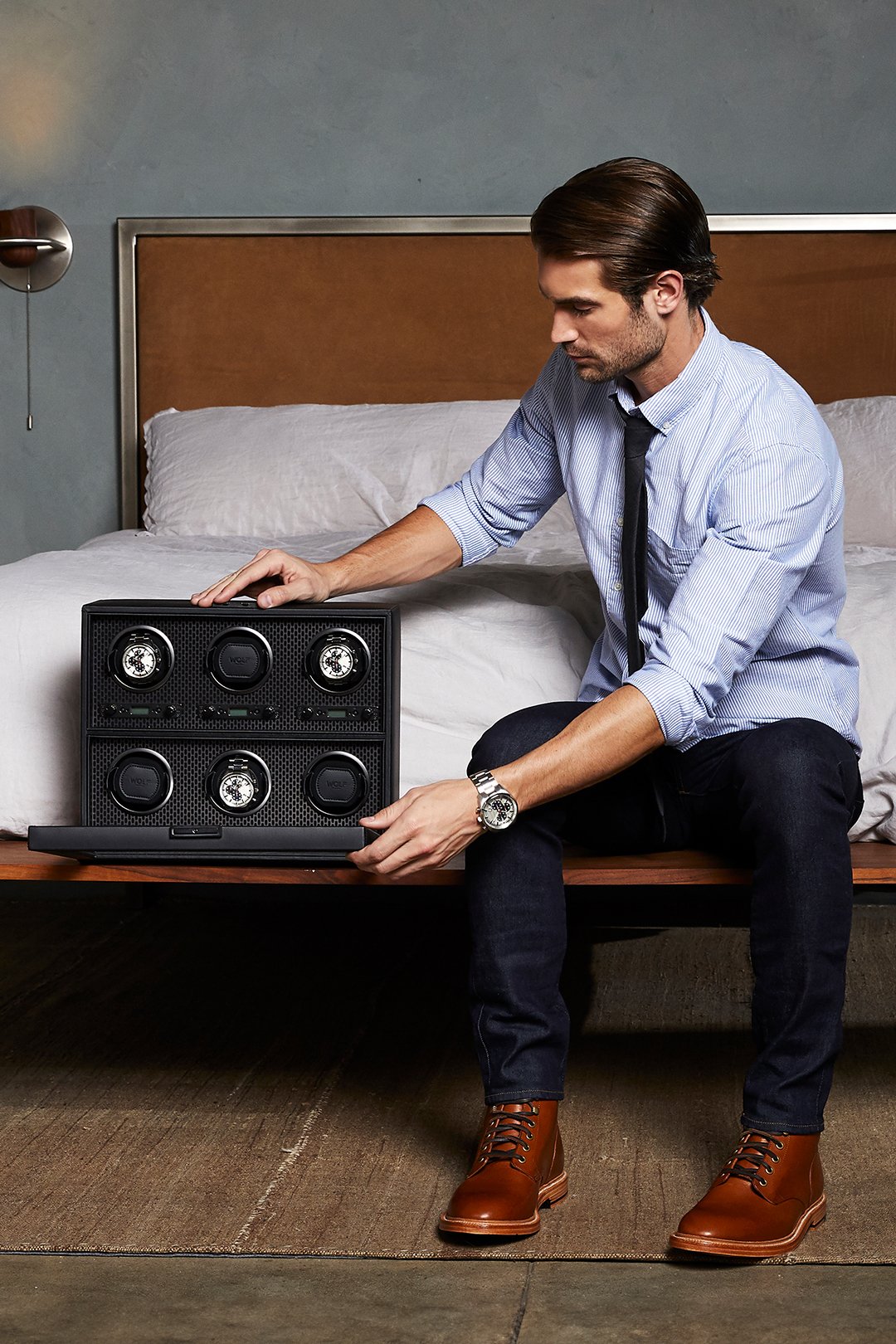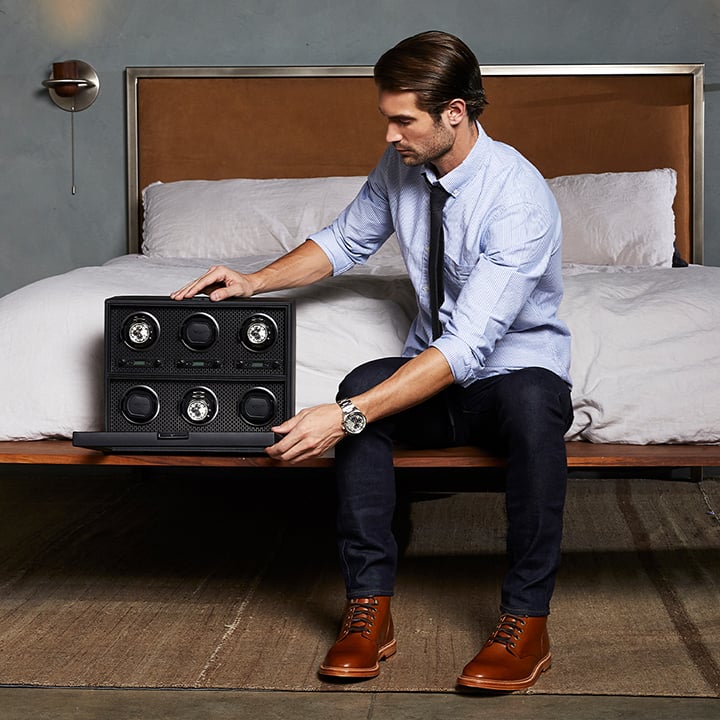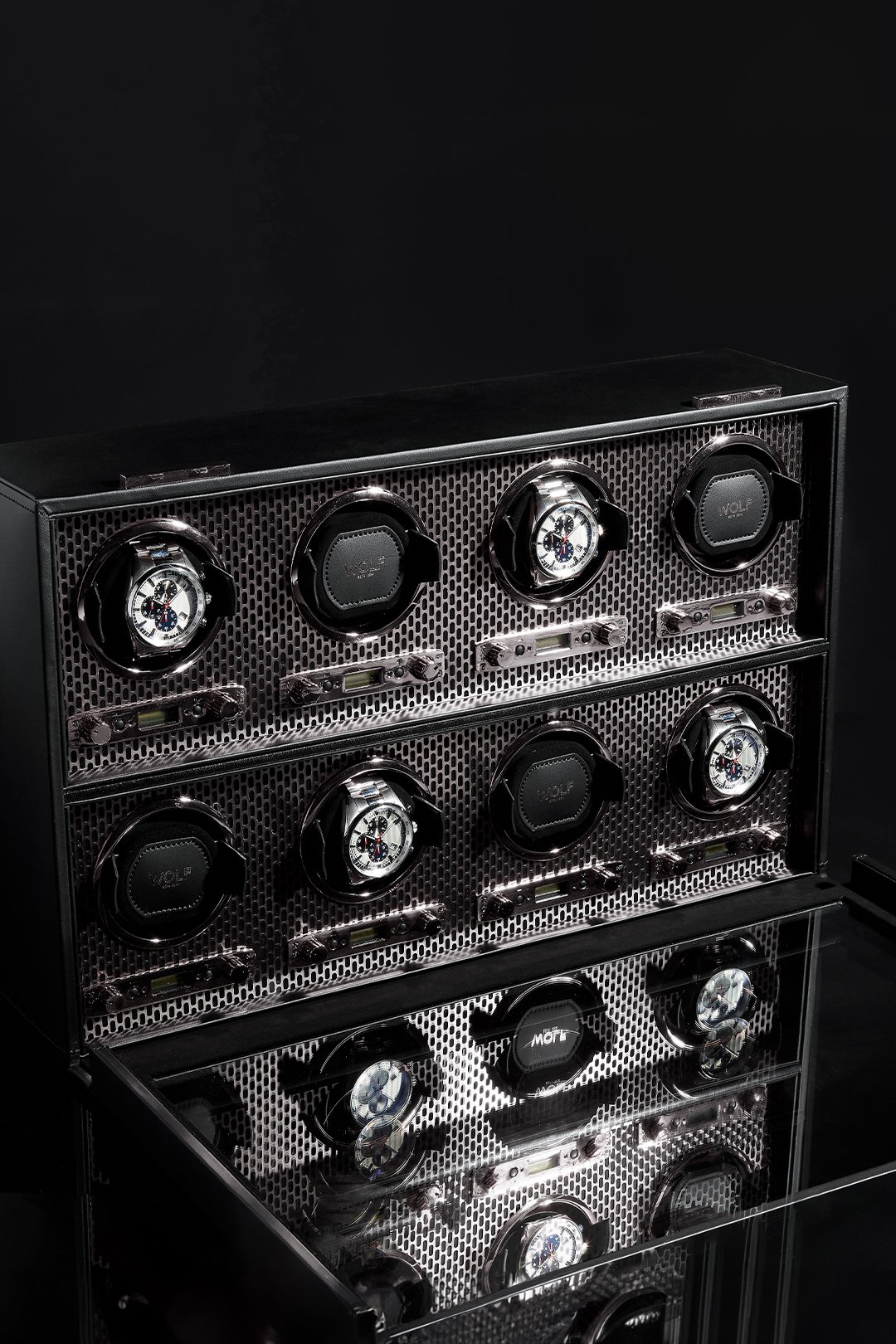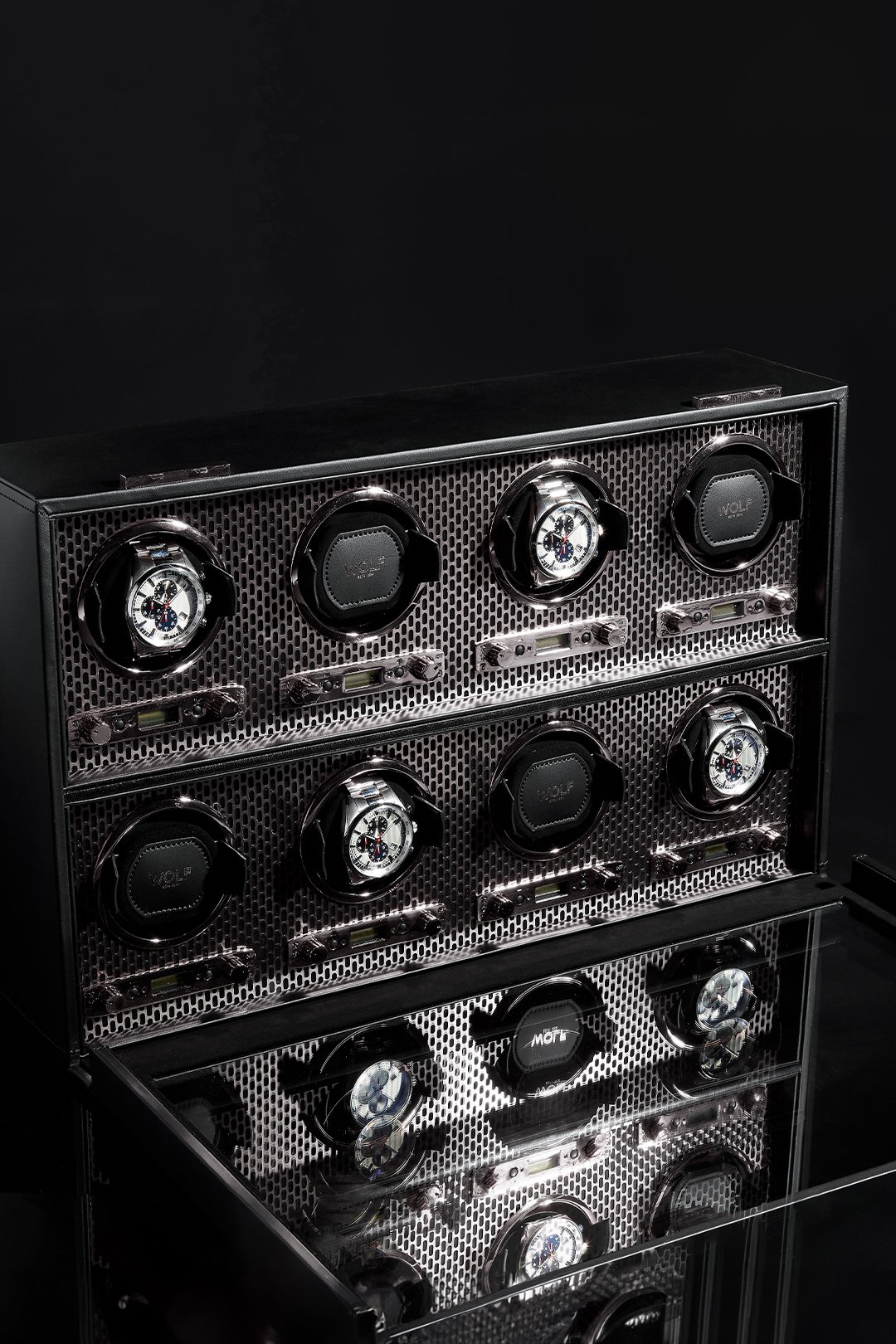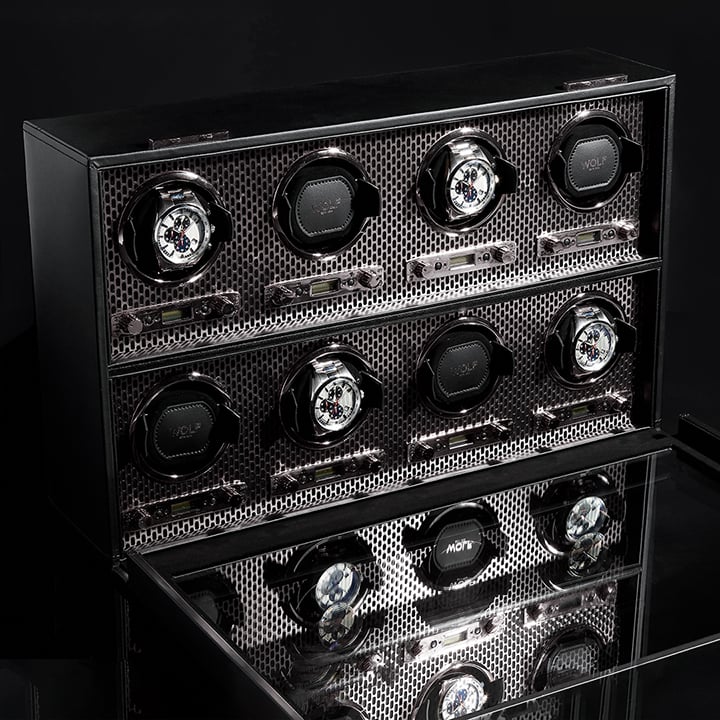 SHOP THE AXIS COLLECTION
THE ROADSTER COLLECTION
Inspired by the best of British motorcars with their aged-wood dashboards, chrome-spoked wheels and sumptuous leathers, take your timepieces for a ride in the Roadster collection.
Choose from a single to an 8 piece watch winder, featuring a classic black body with a polished ebony macassar backing to provide the perfect backdrop for your timepieces.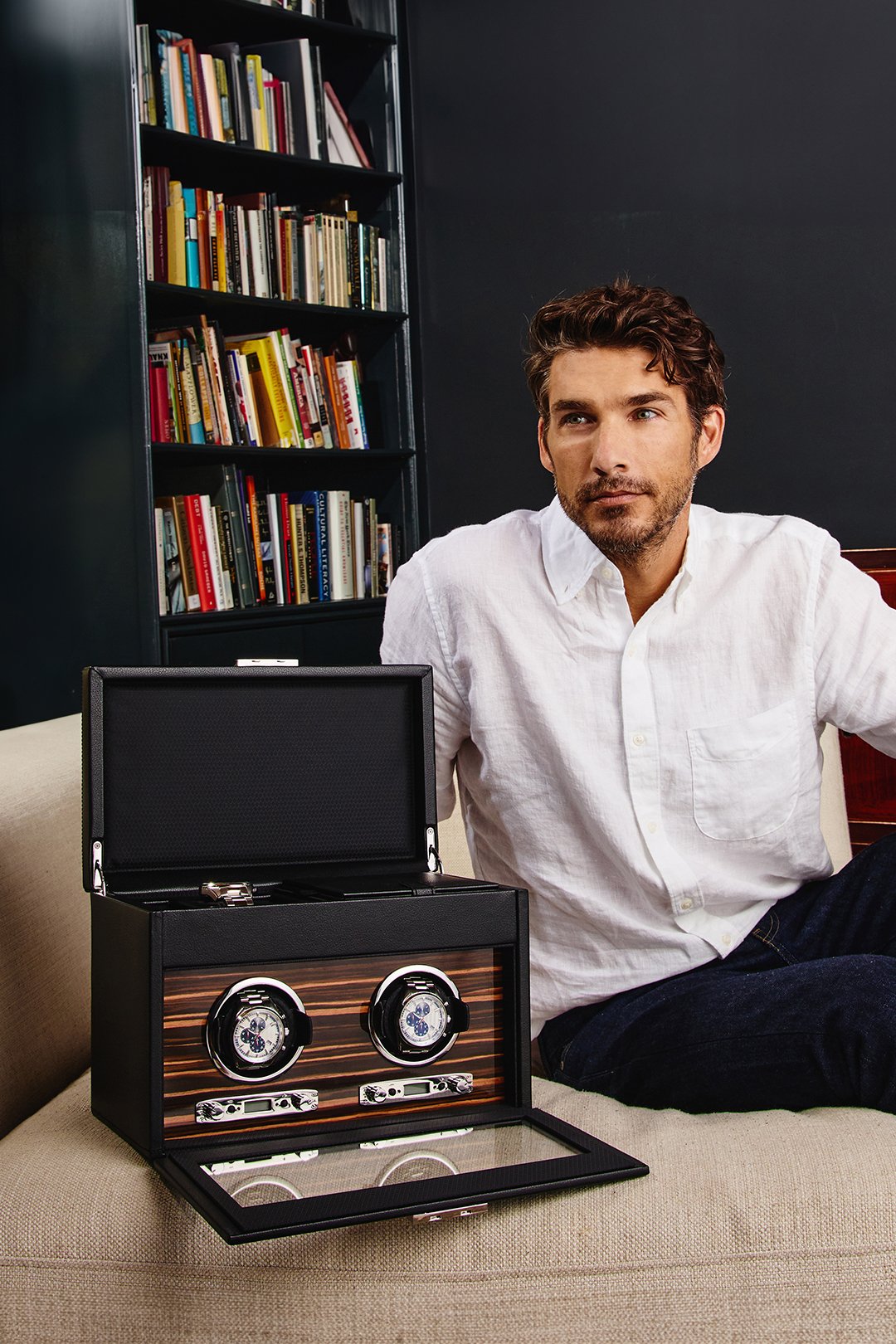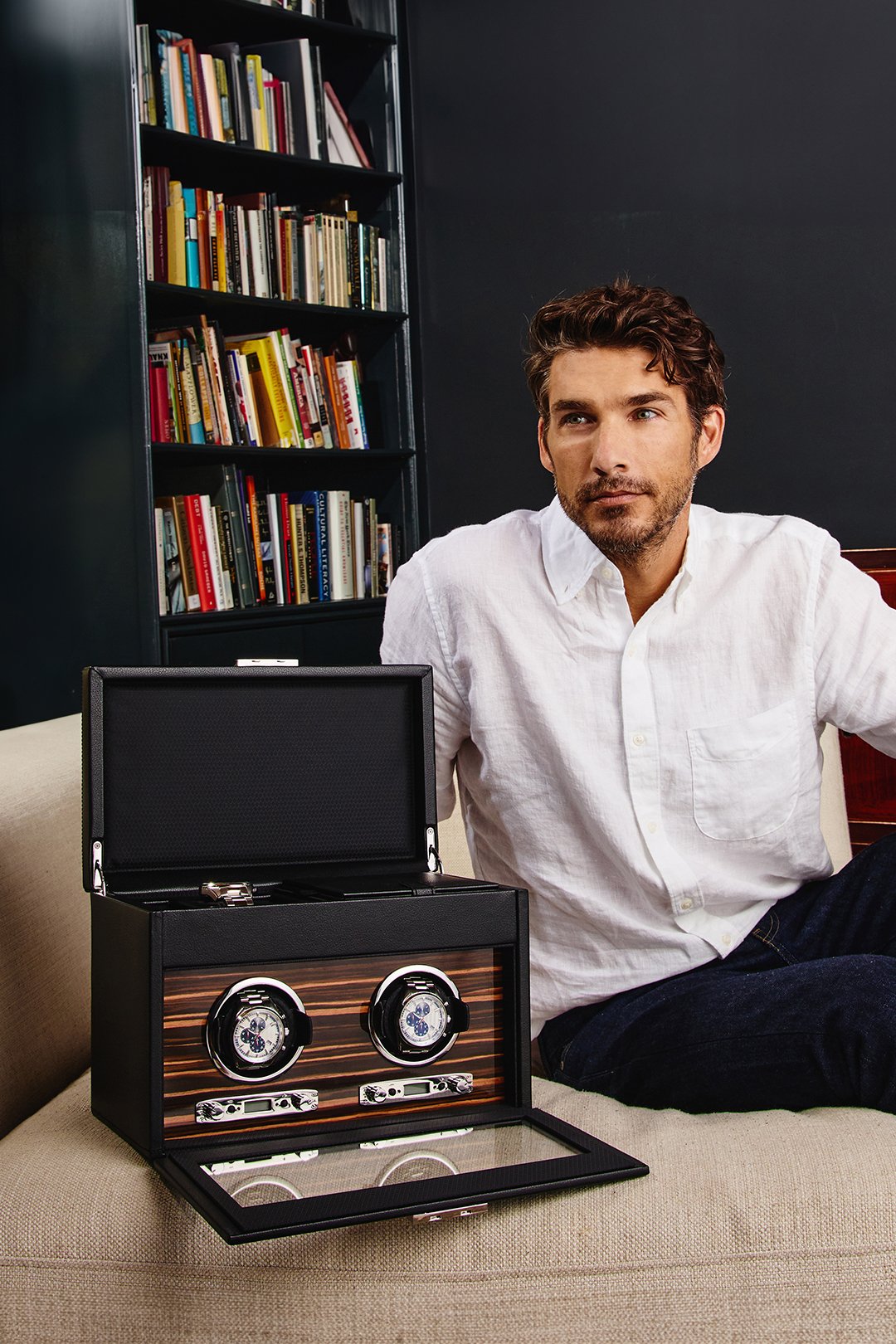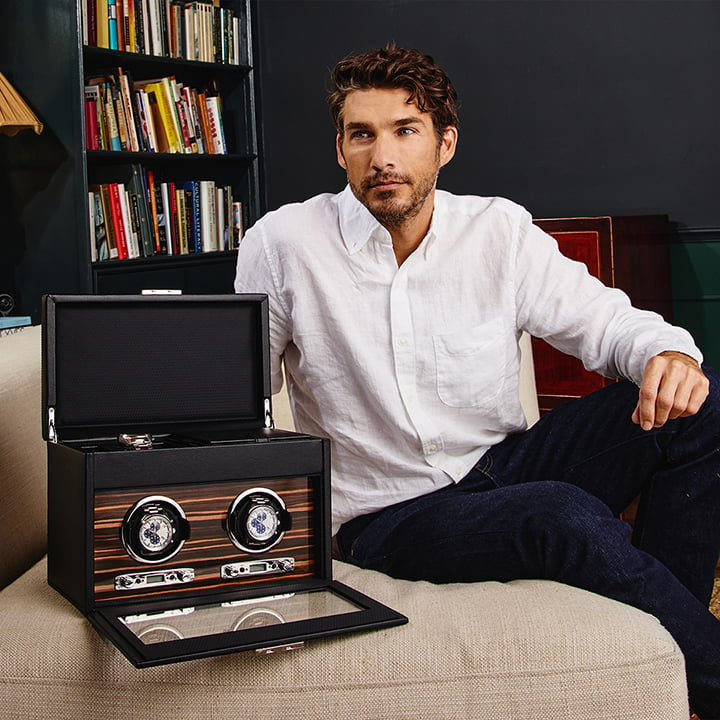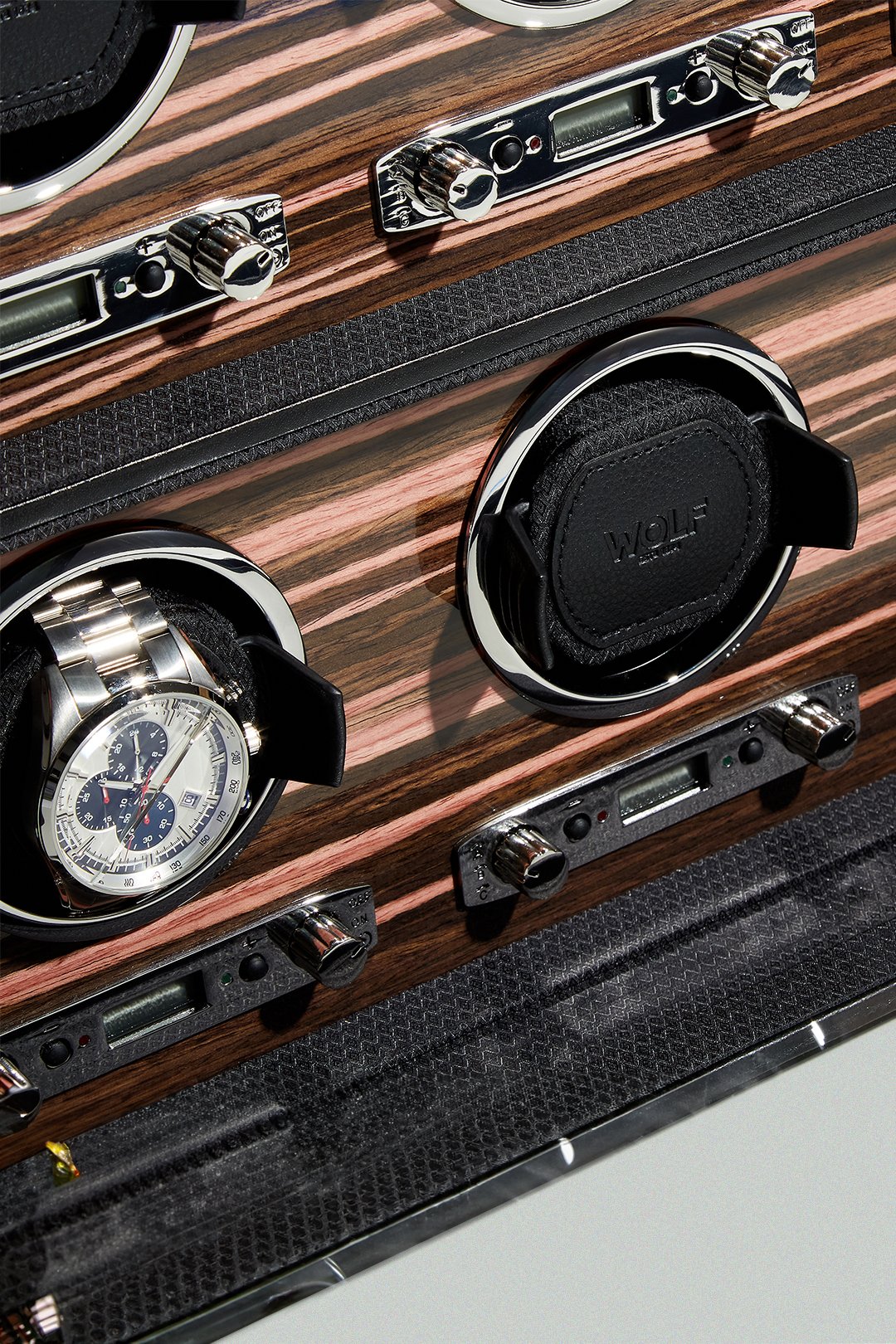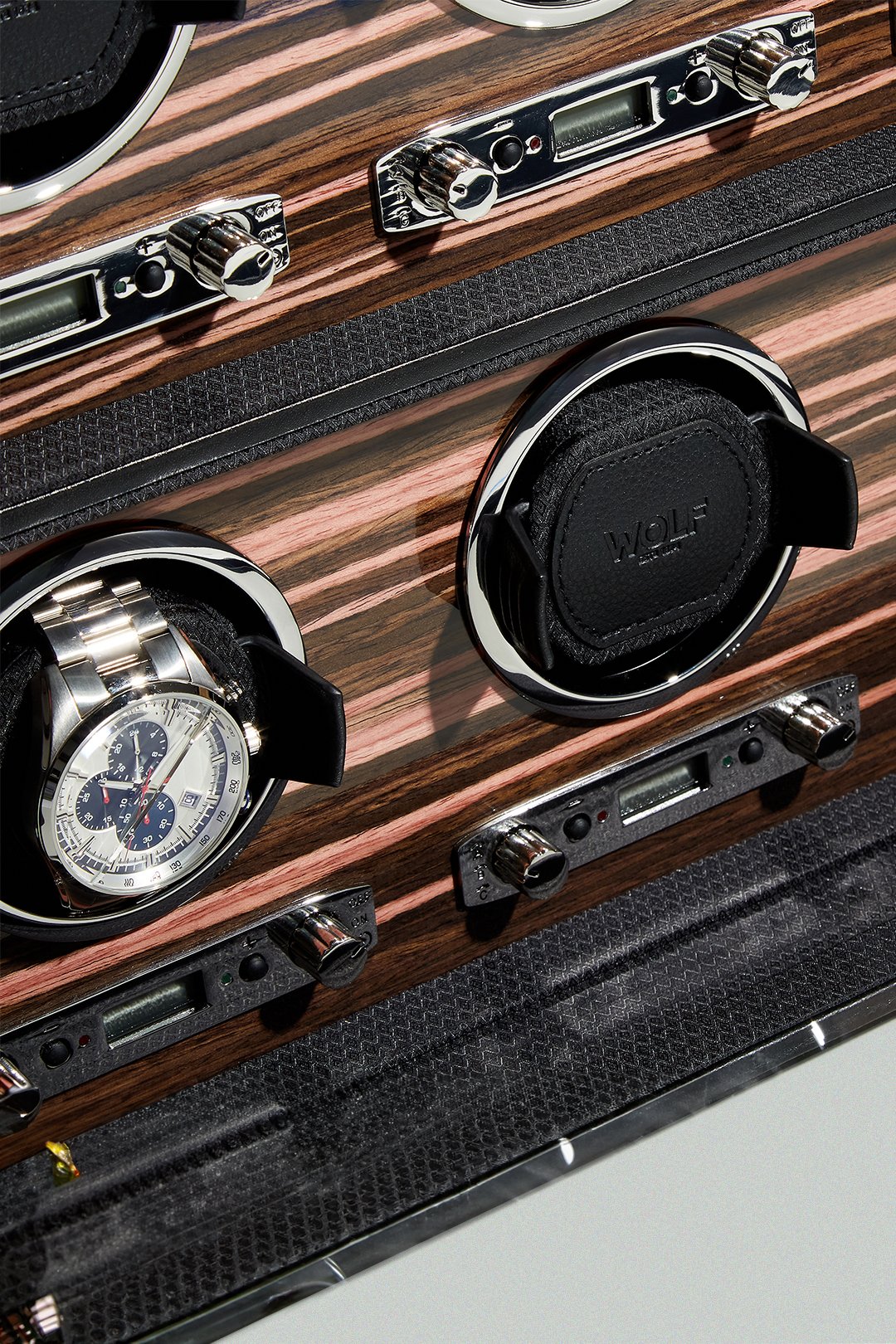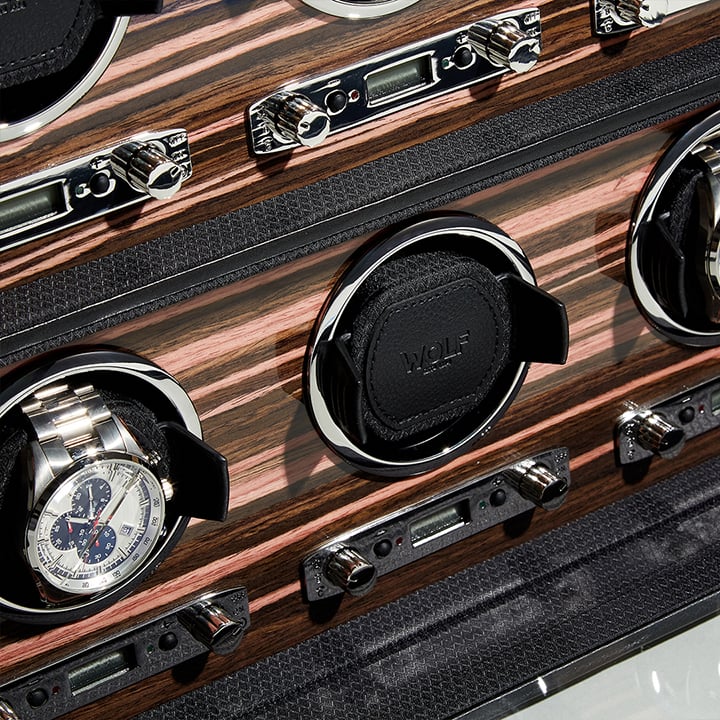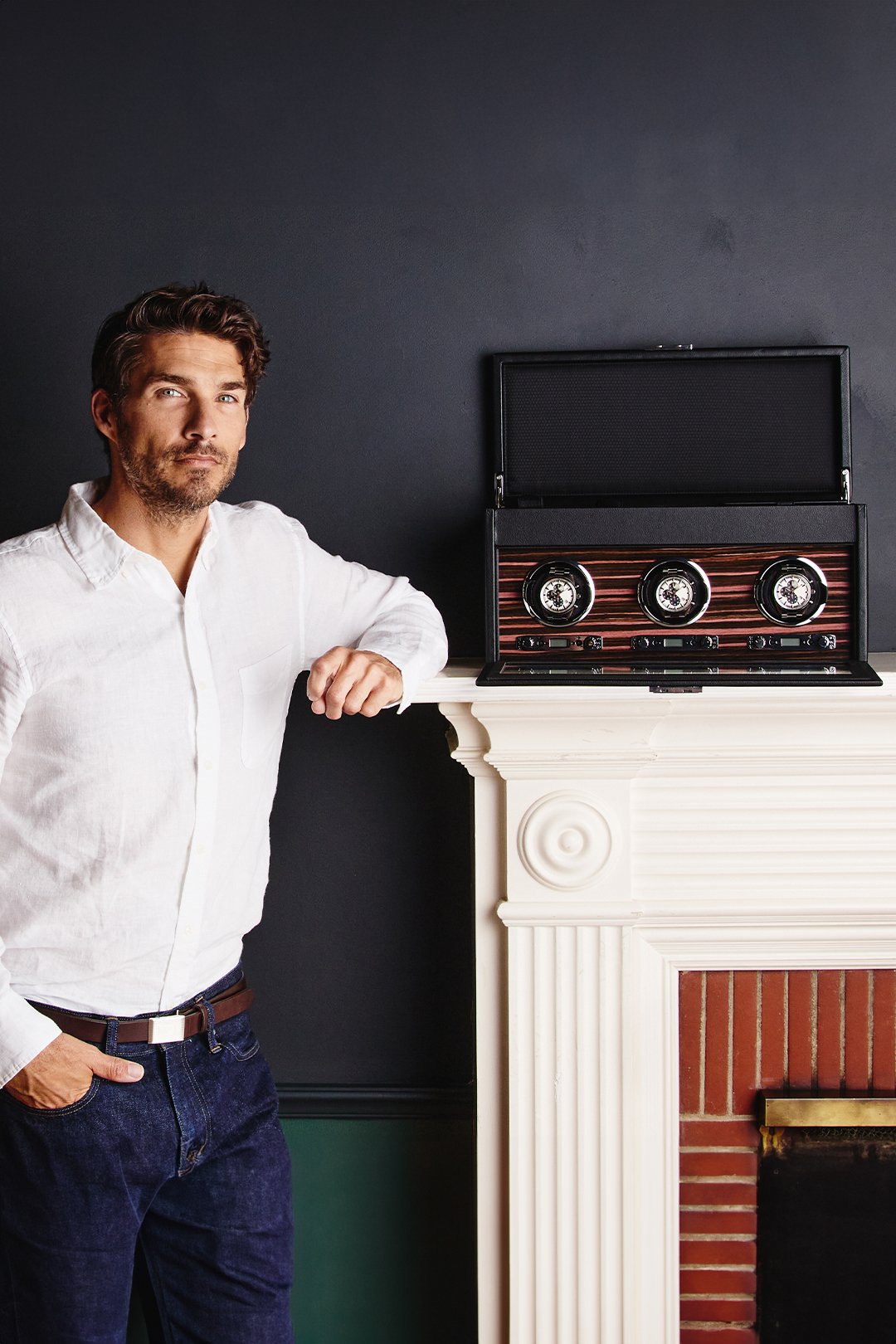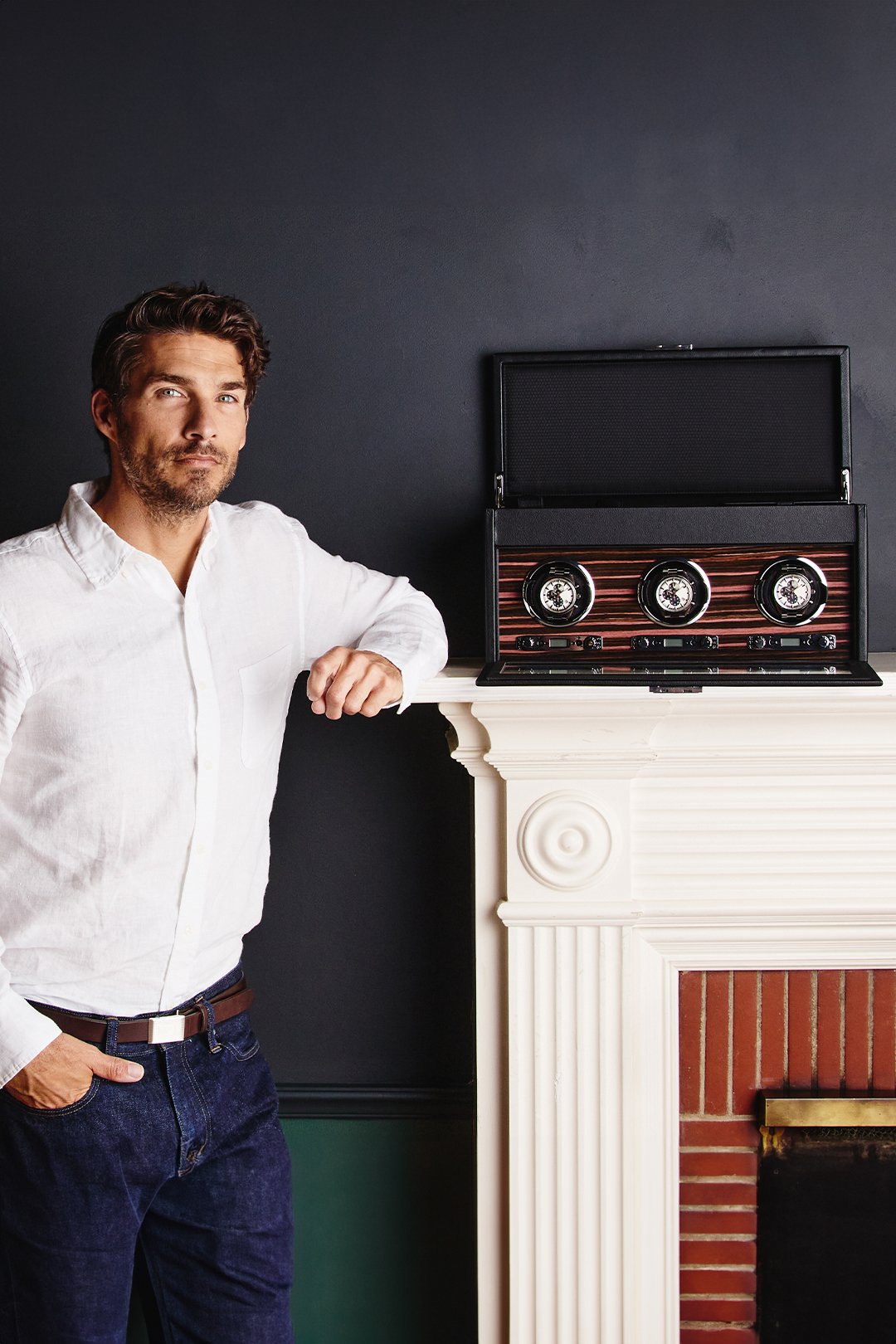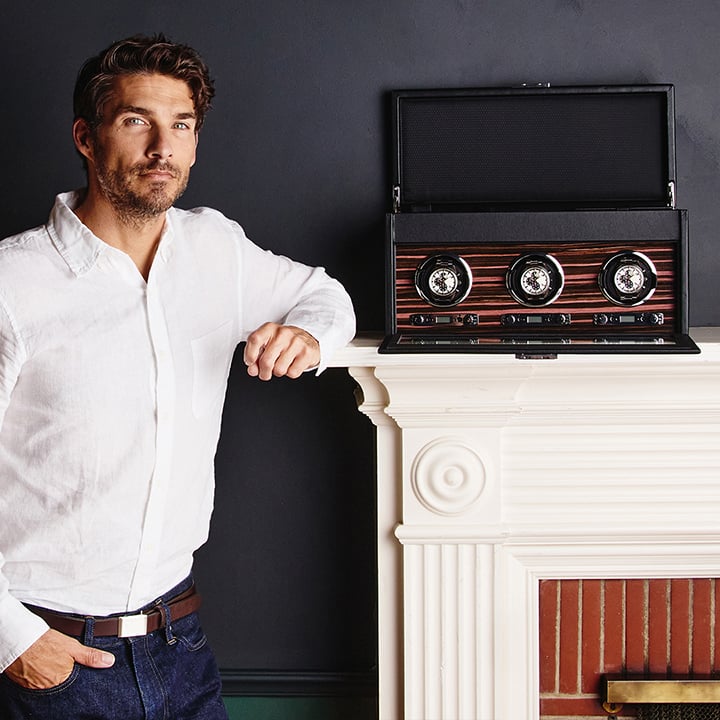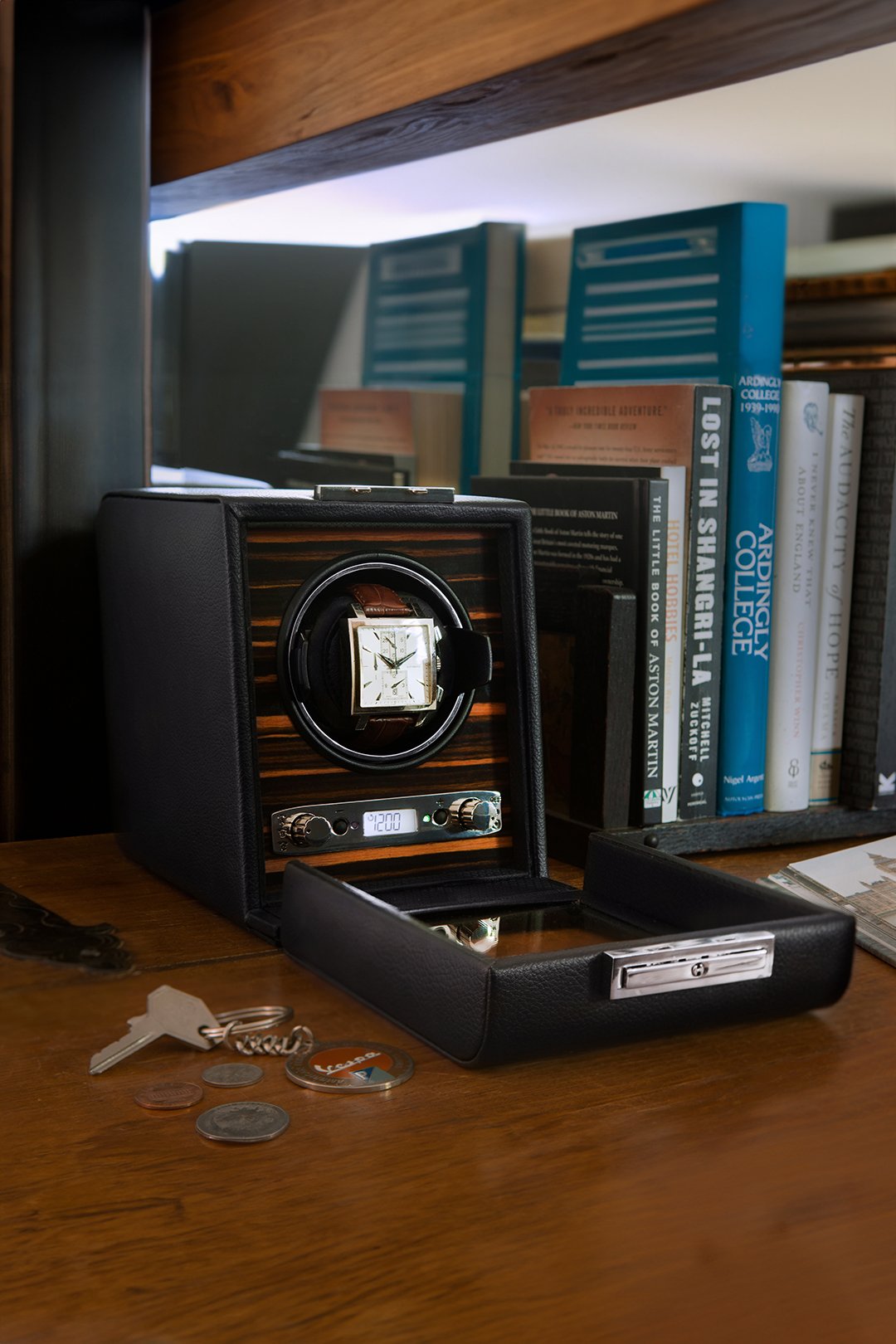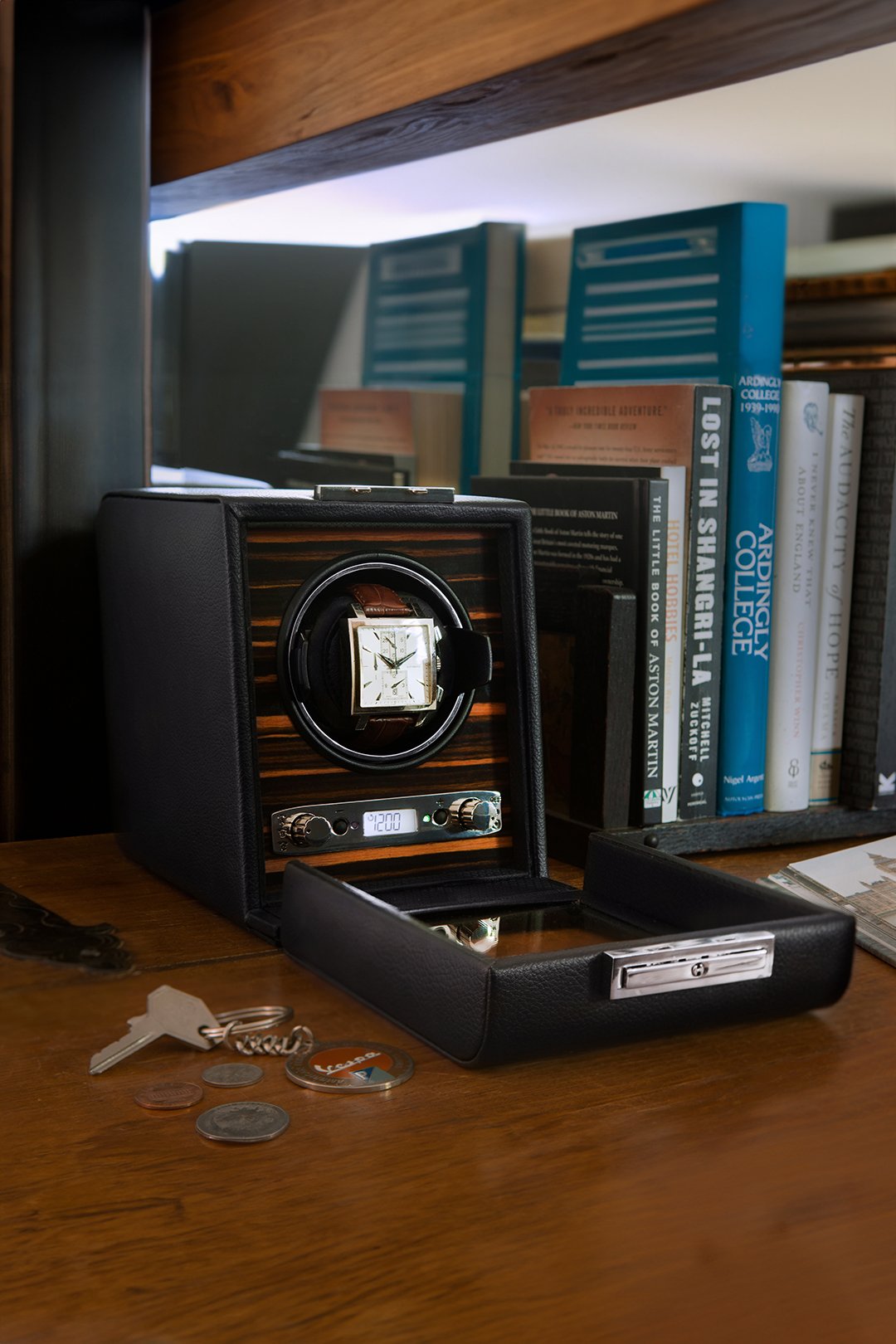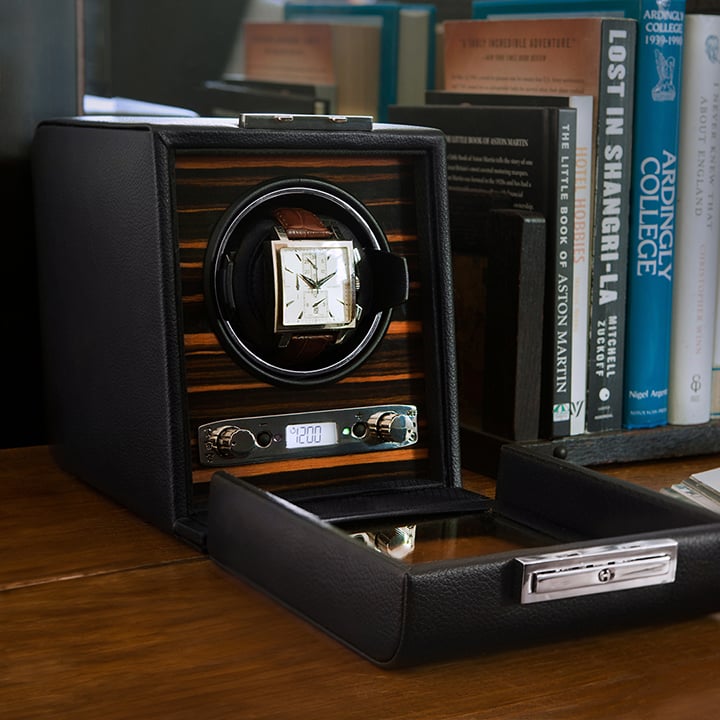 SHOP THE ROADSTER COLLECTION

THE PALERMO COLLECTION
Sophistication must be effortless. Charm and Style has to come with ease. Palermo takes cues from its namesake city to give your watches and jewellery a classic home.
Available in 4 traditional colours, choose from sumptuous leathers in black anthracite, rose gold, Ferrari red and pewter.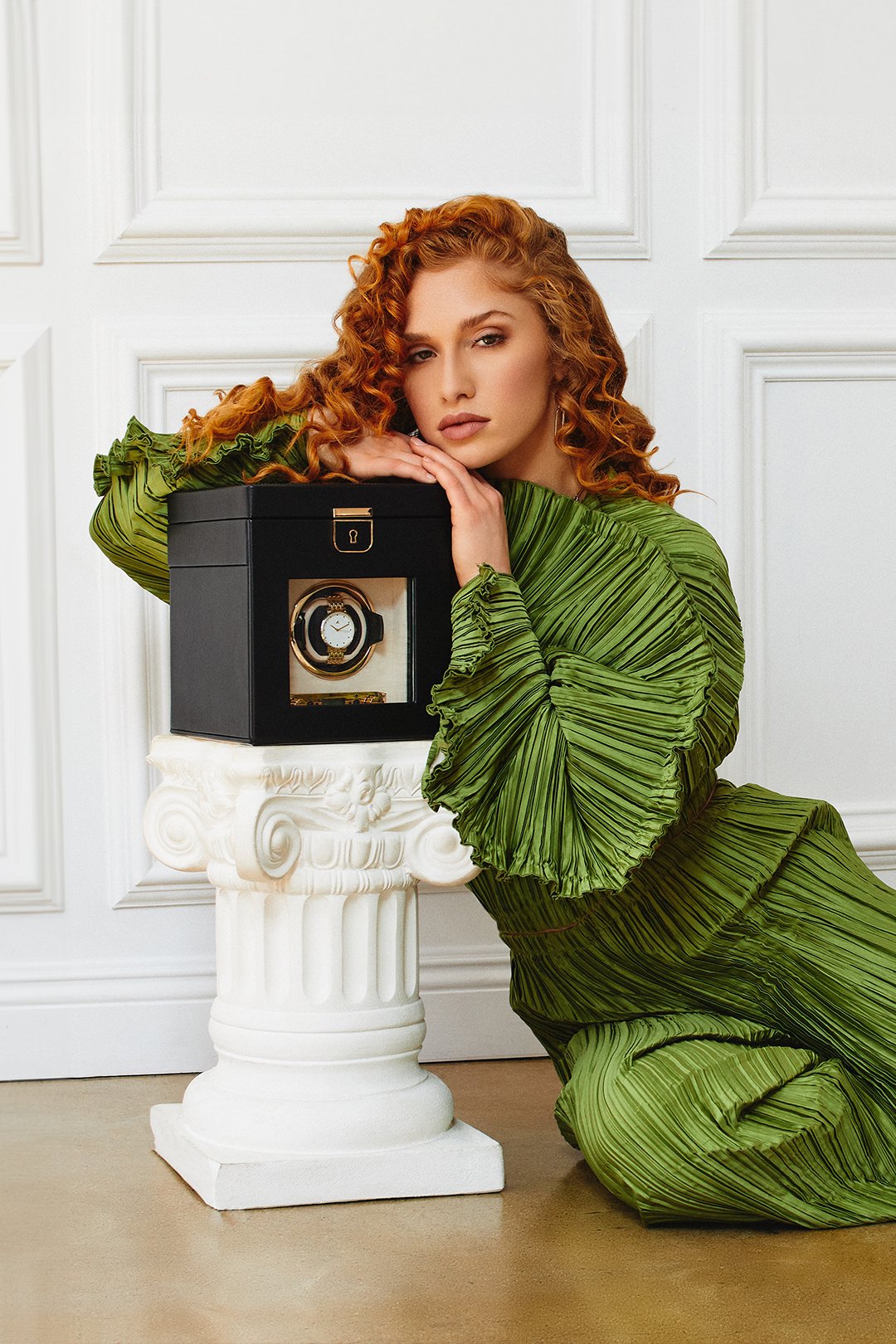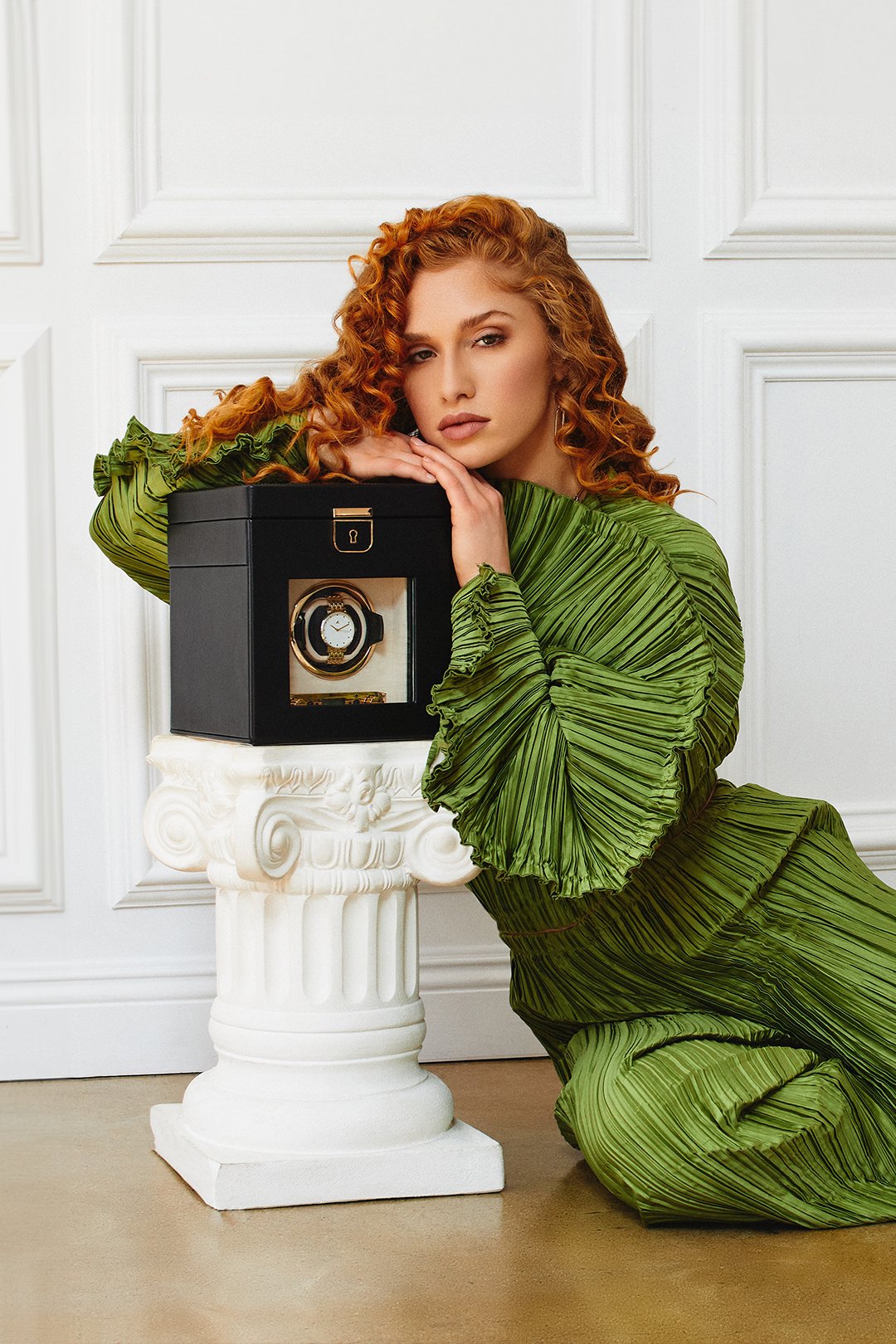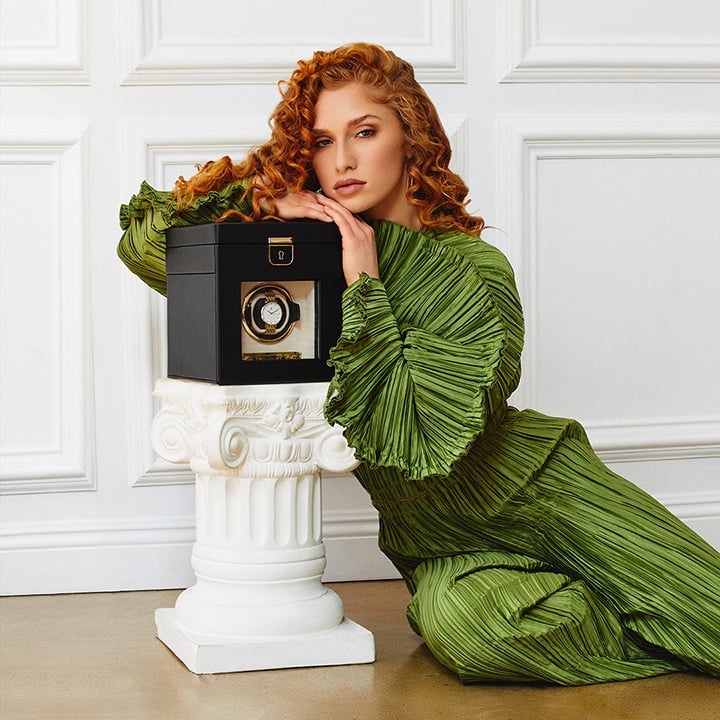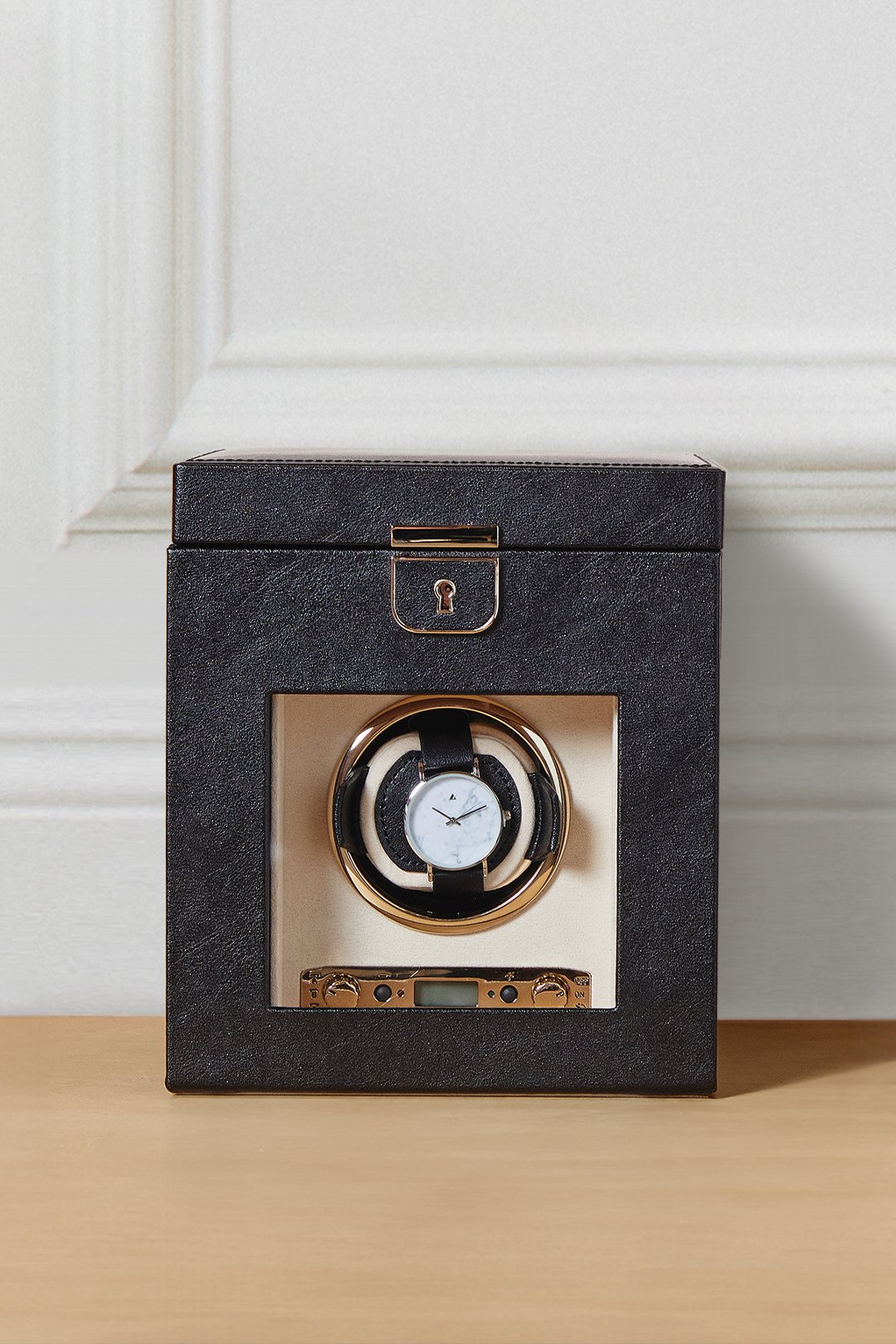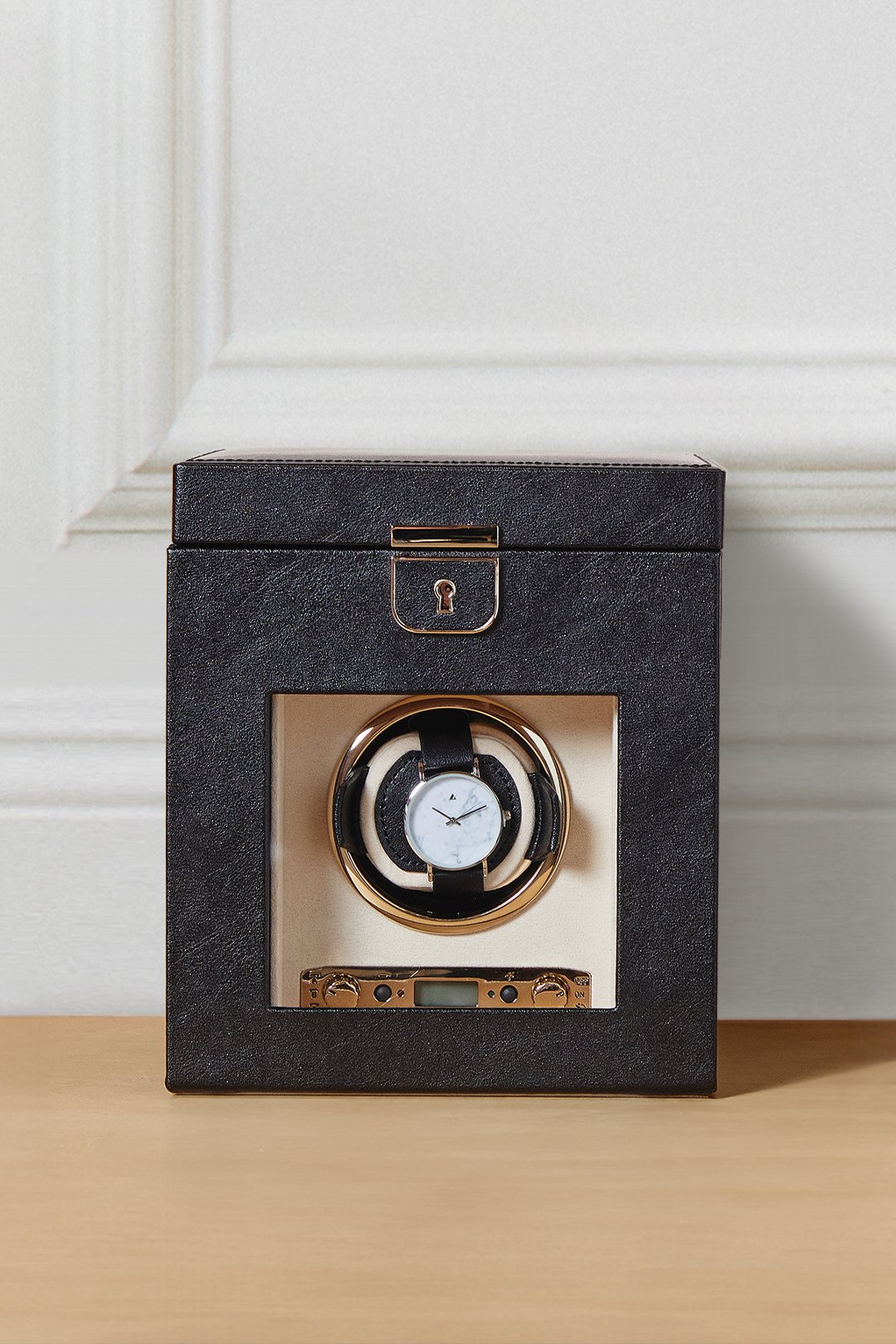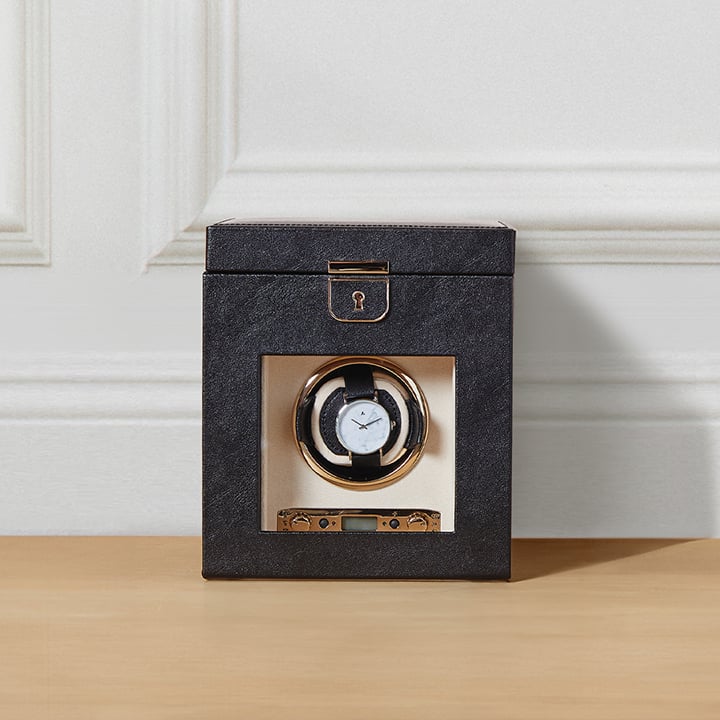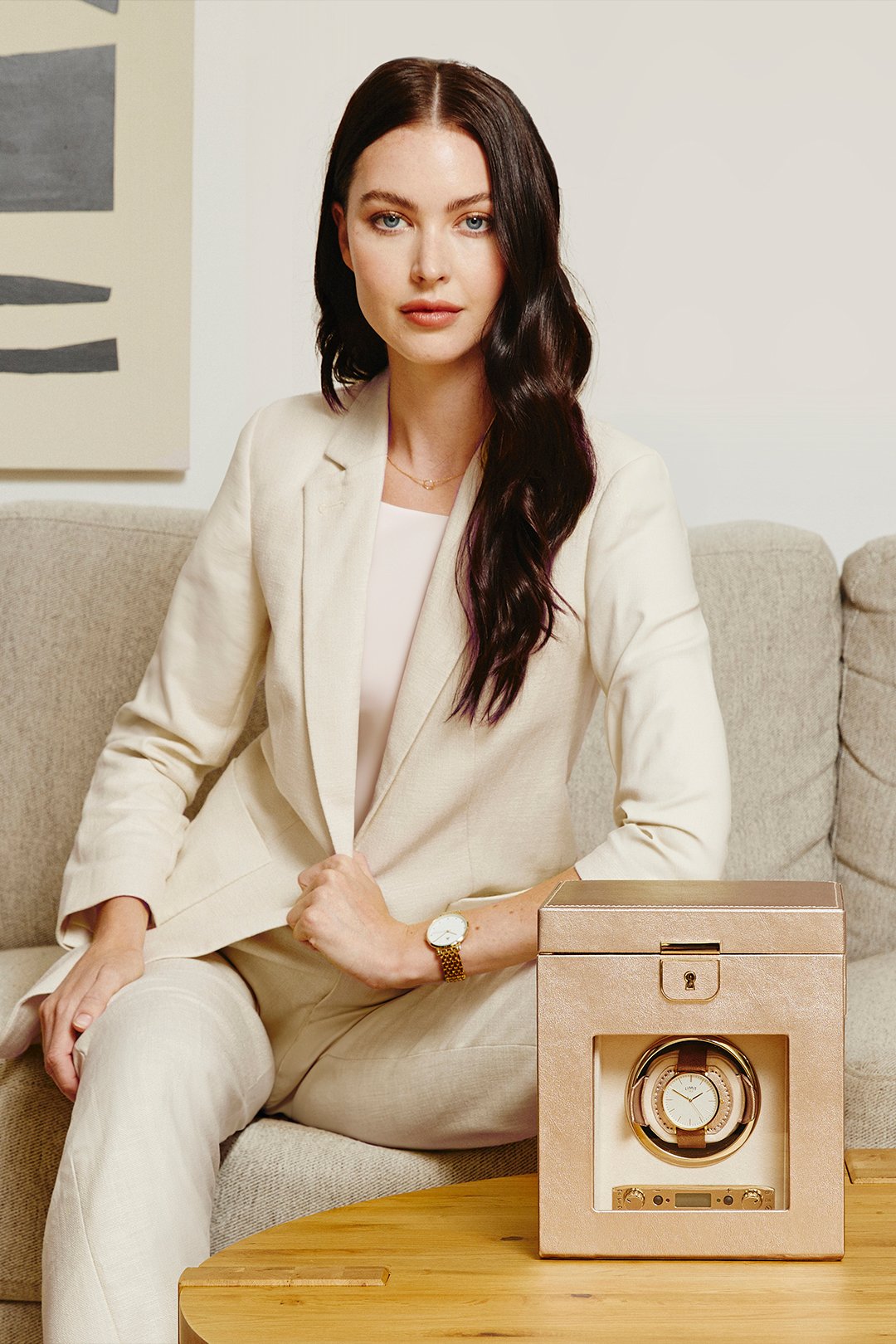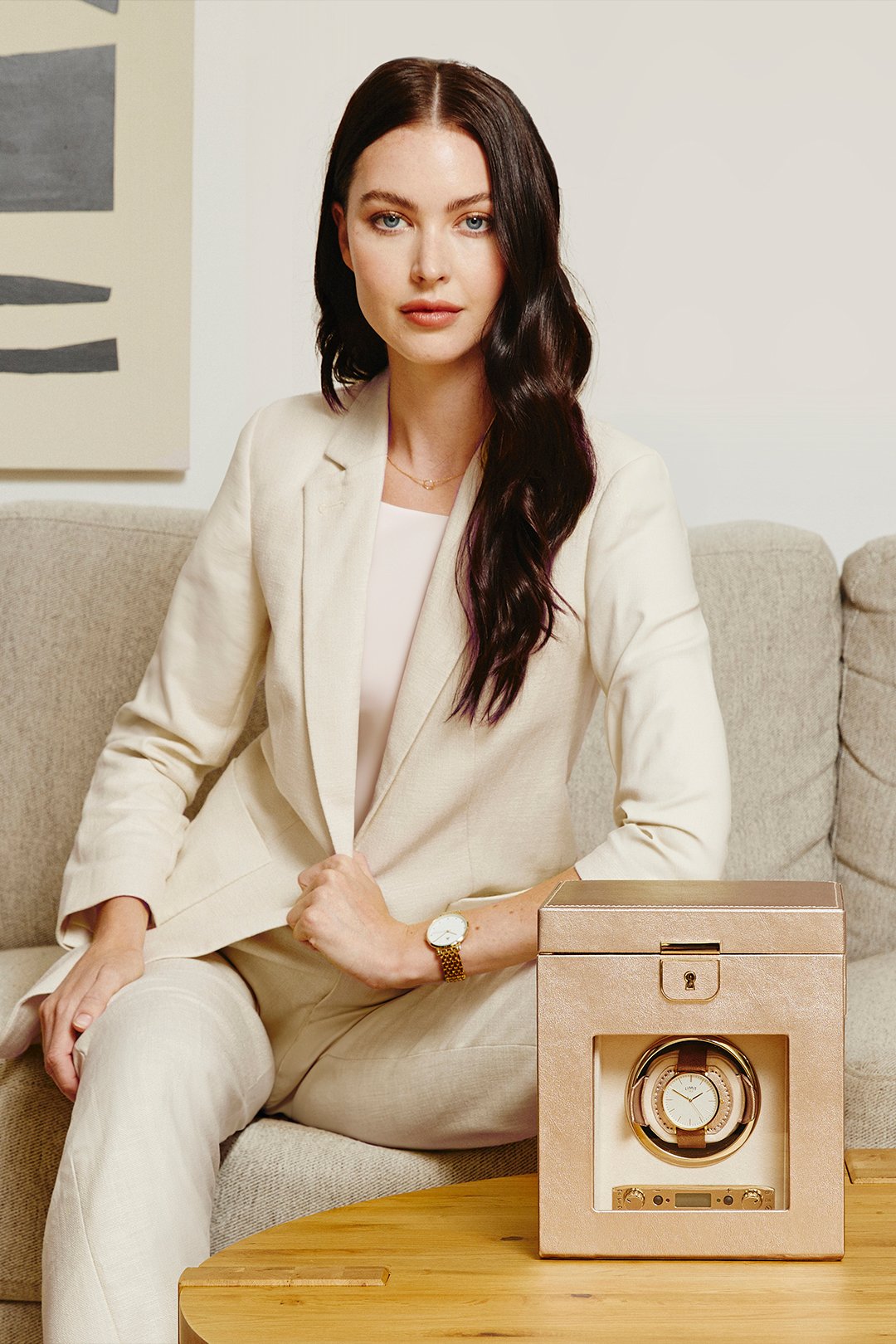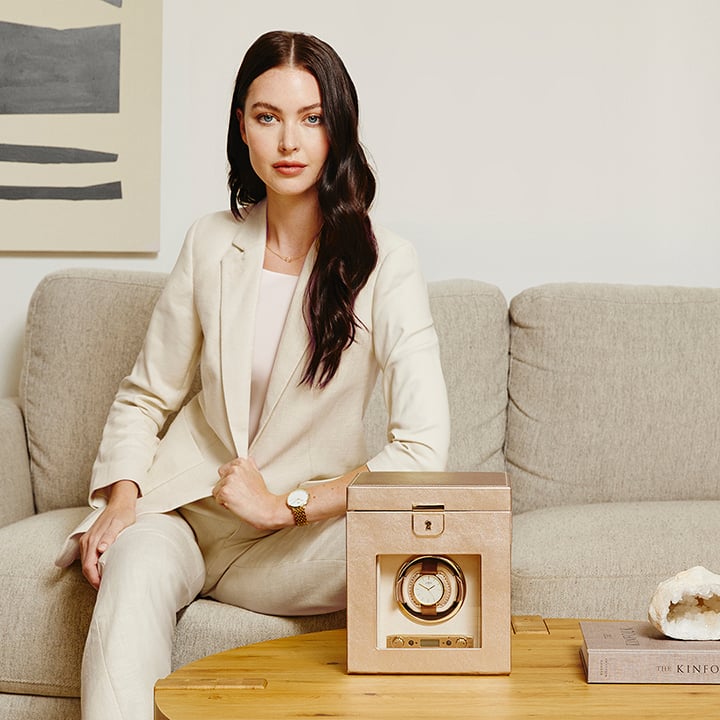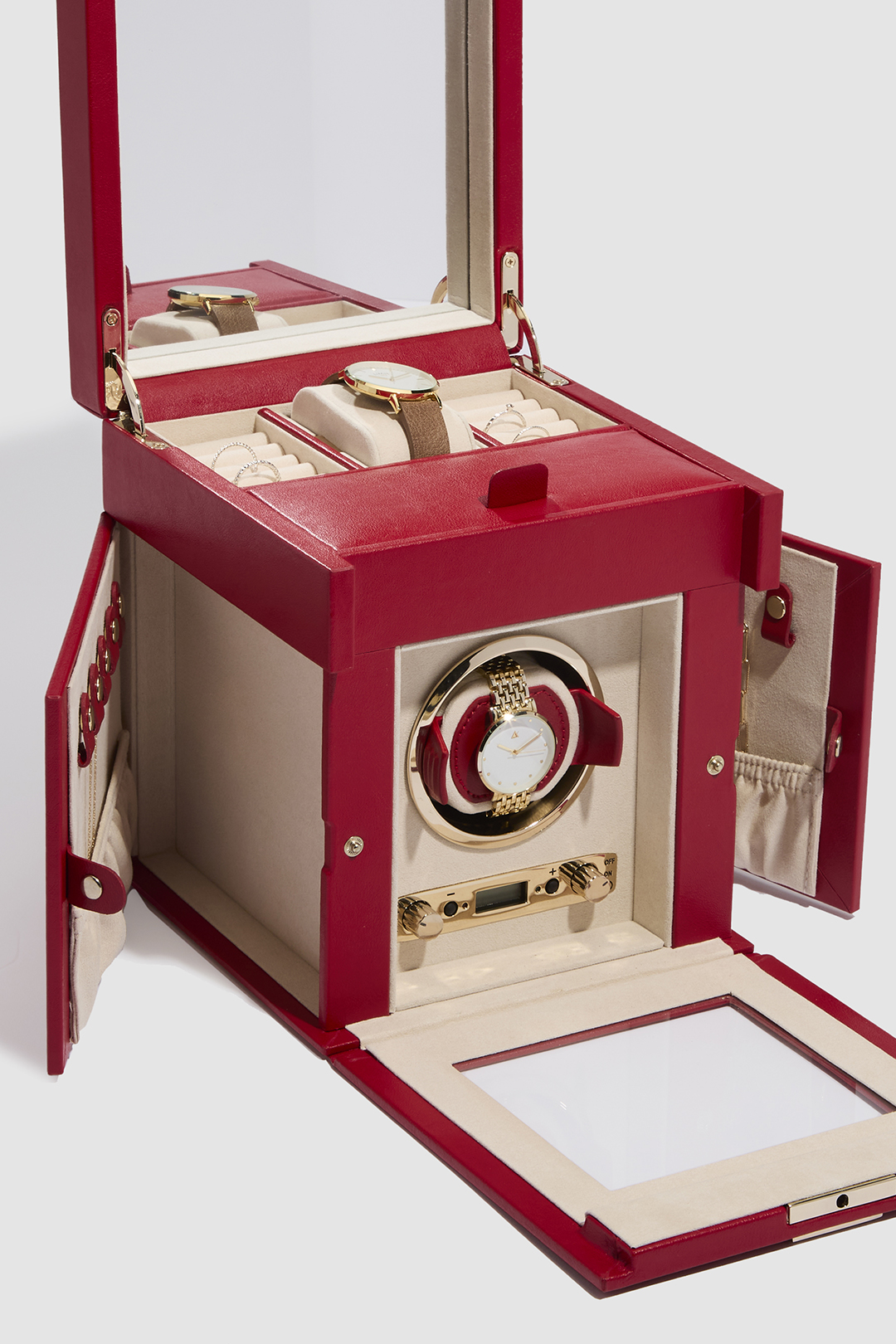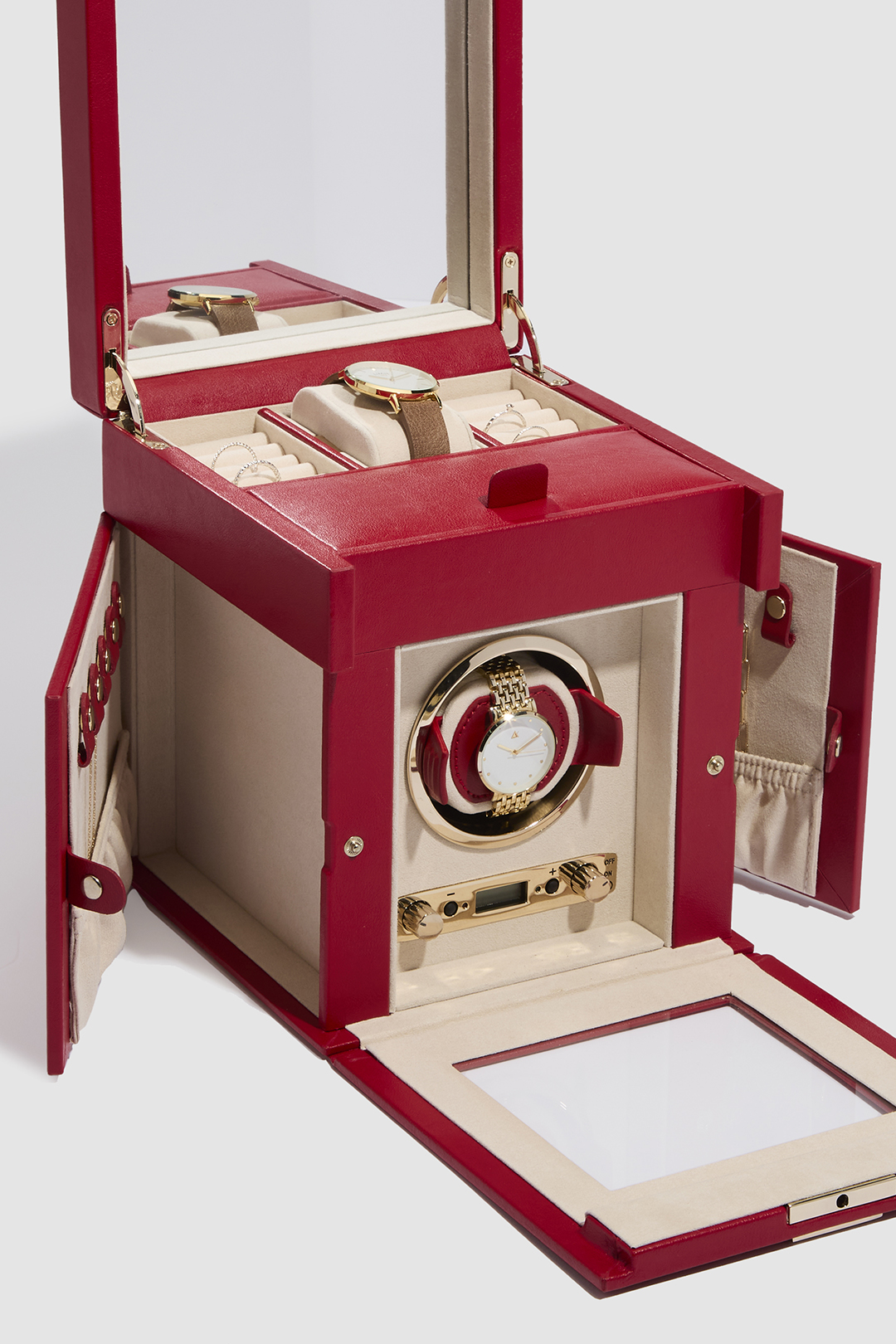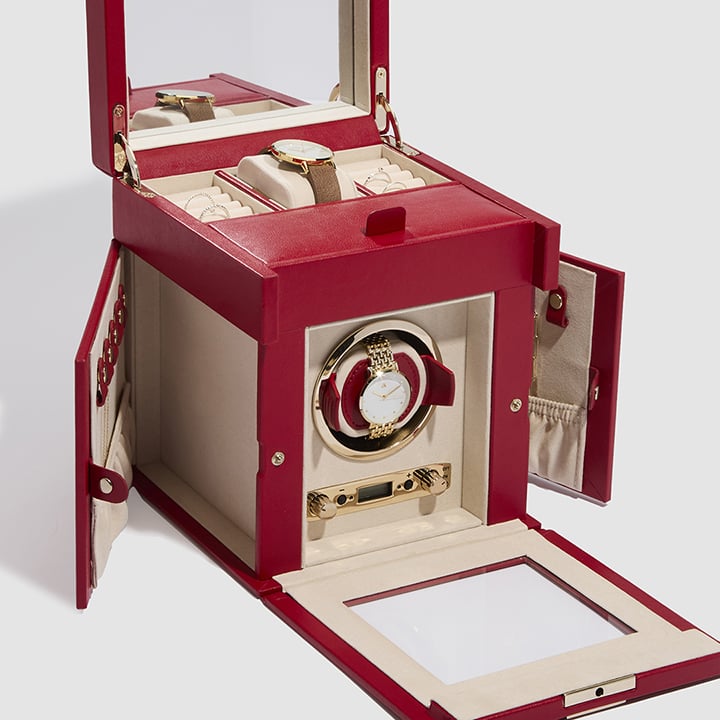 SHOP THE PALERMO COLLECTION
THE VICEROY COLLECTION
Confidently protect your timepieces with Viceroy, a modern and classic collection that exudes understated elegance.
Choose from a single to an 8 piece watch winder, made from smooth pebbled leather and finished with stunning textured silver silk details.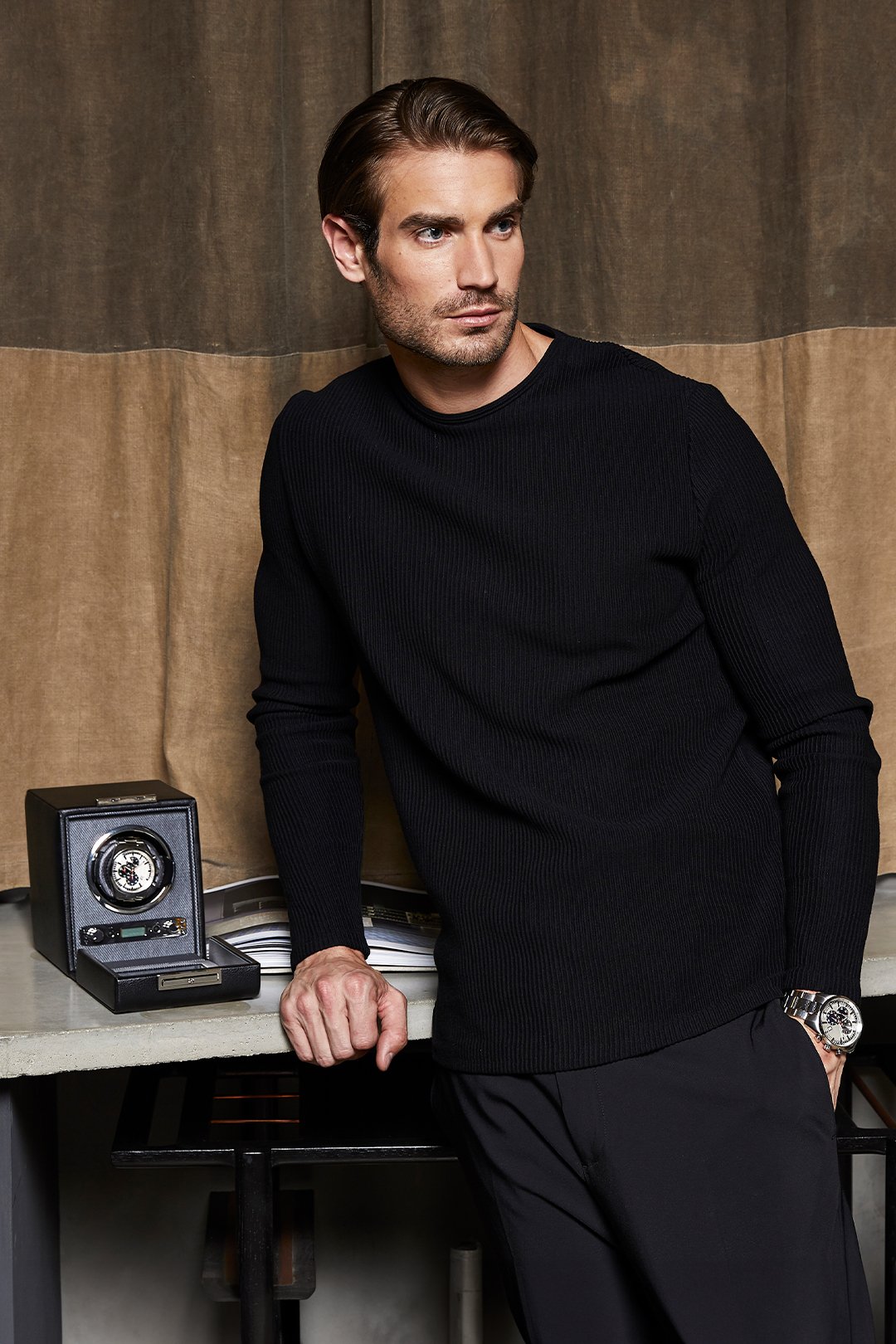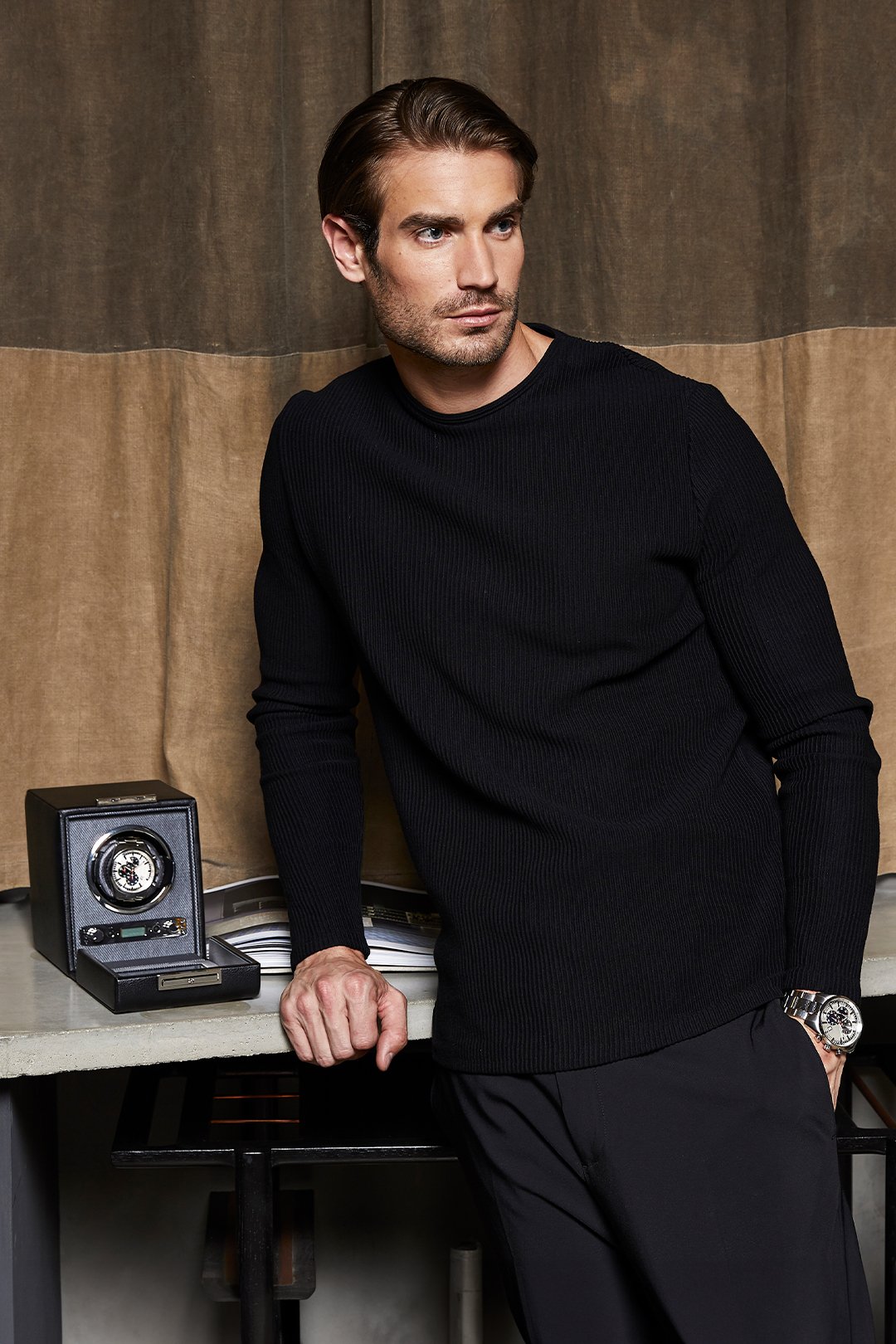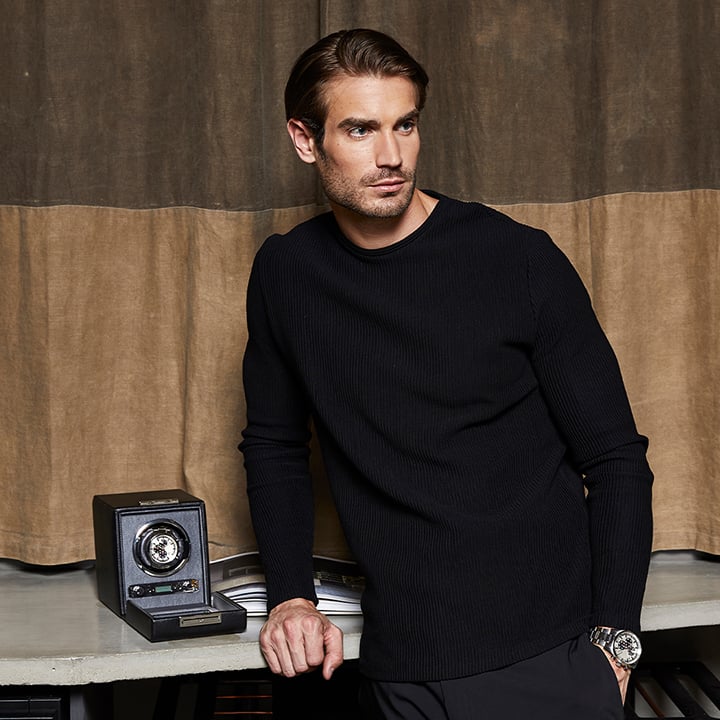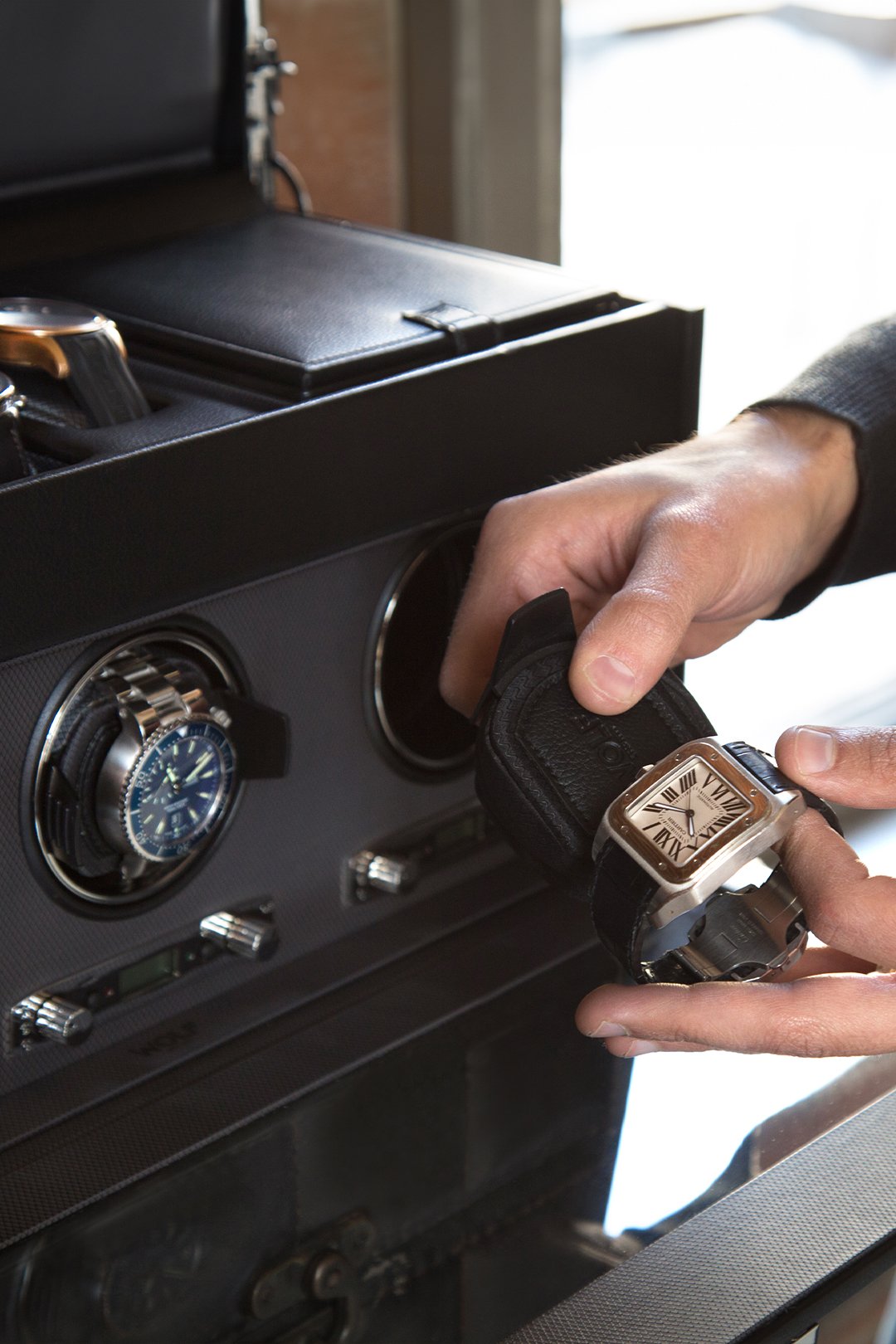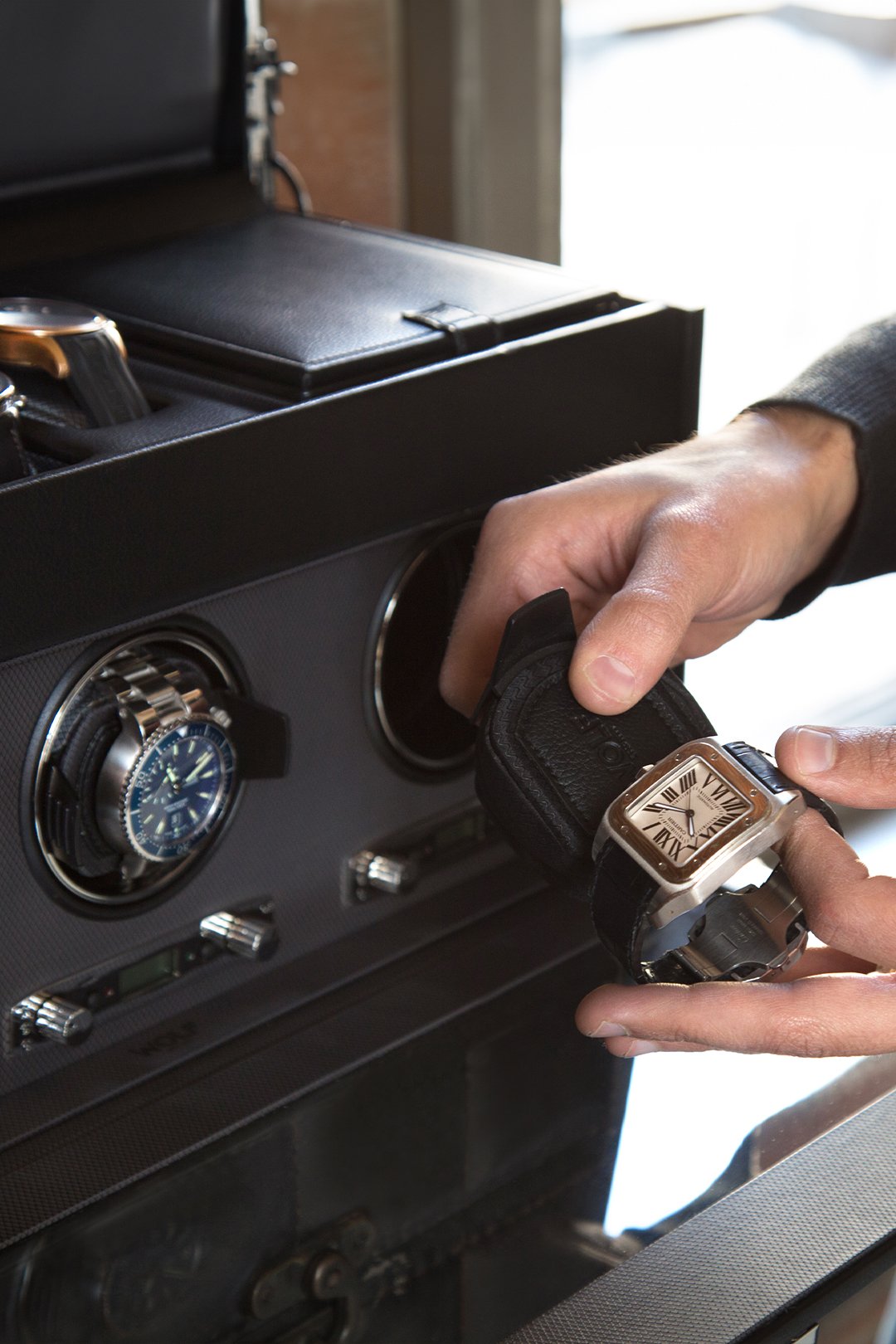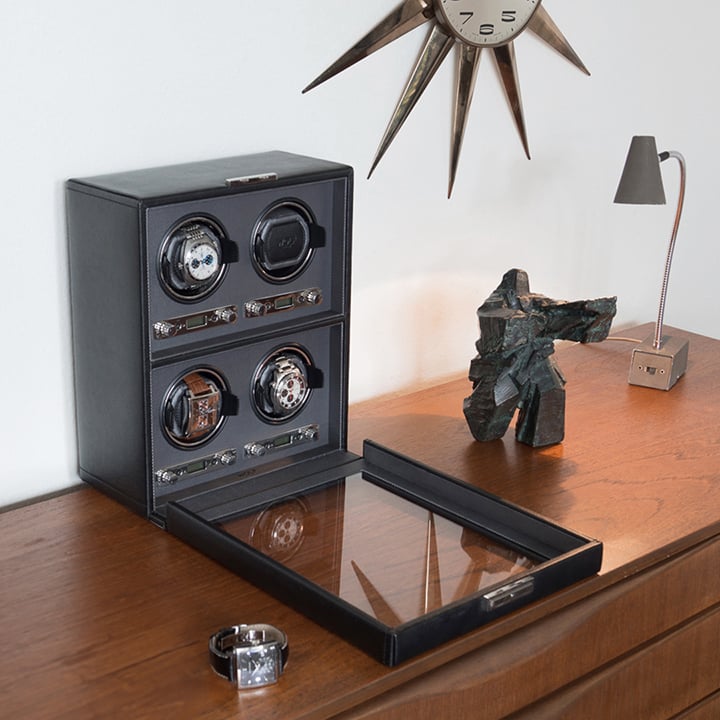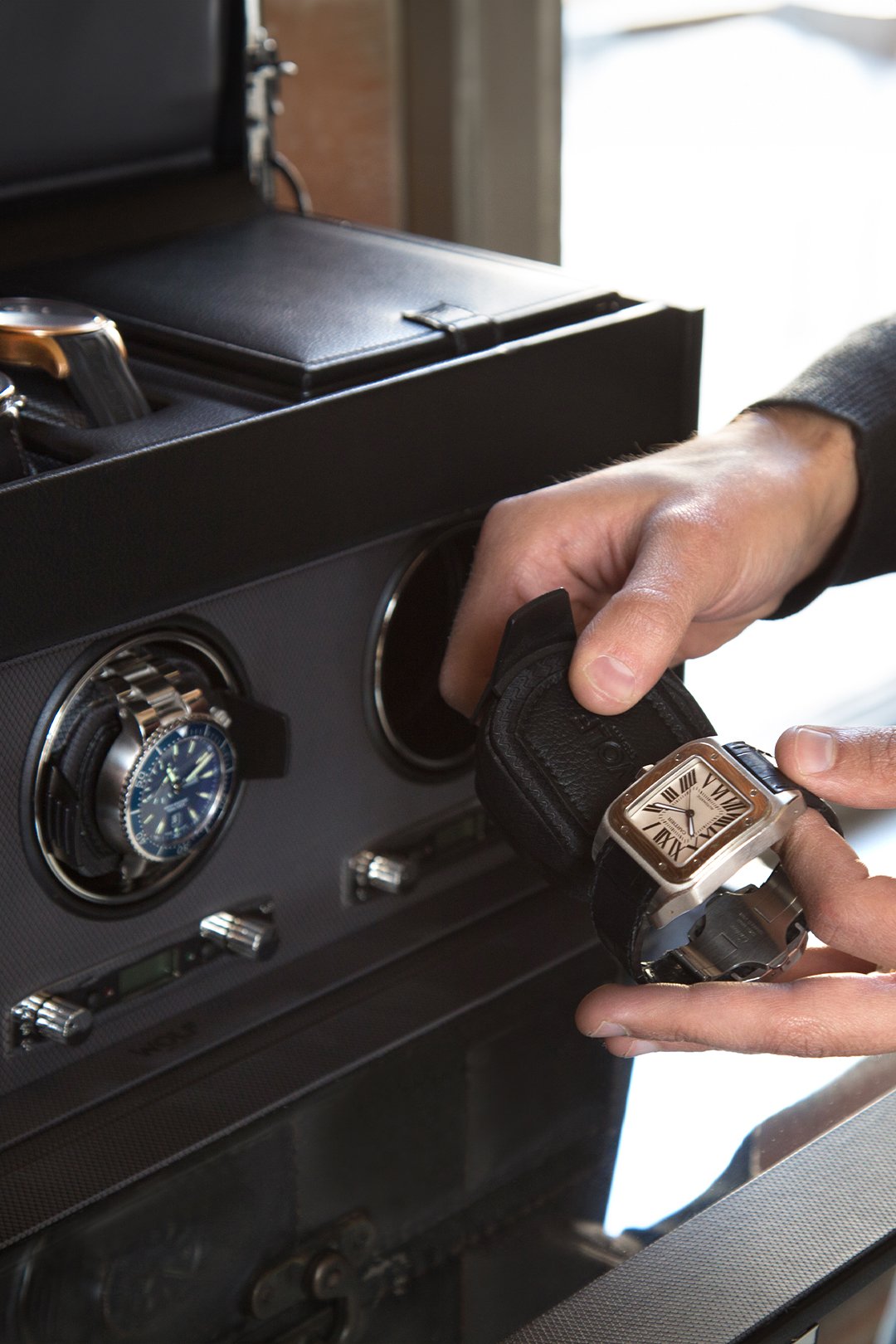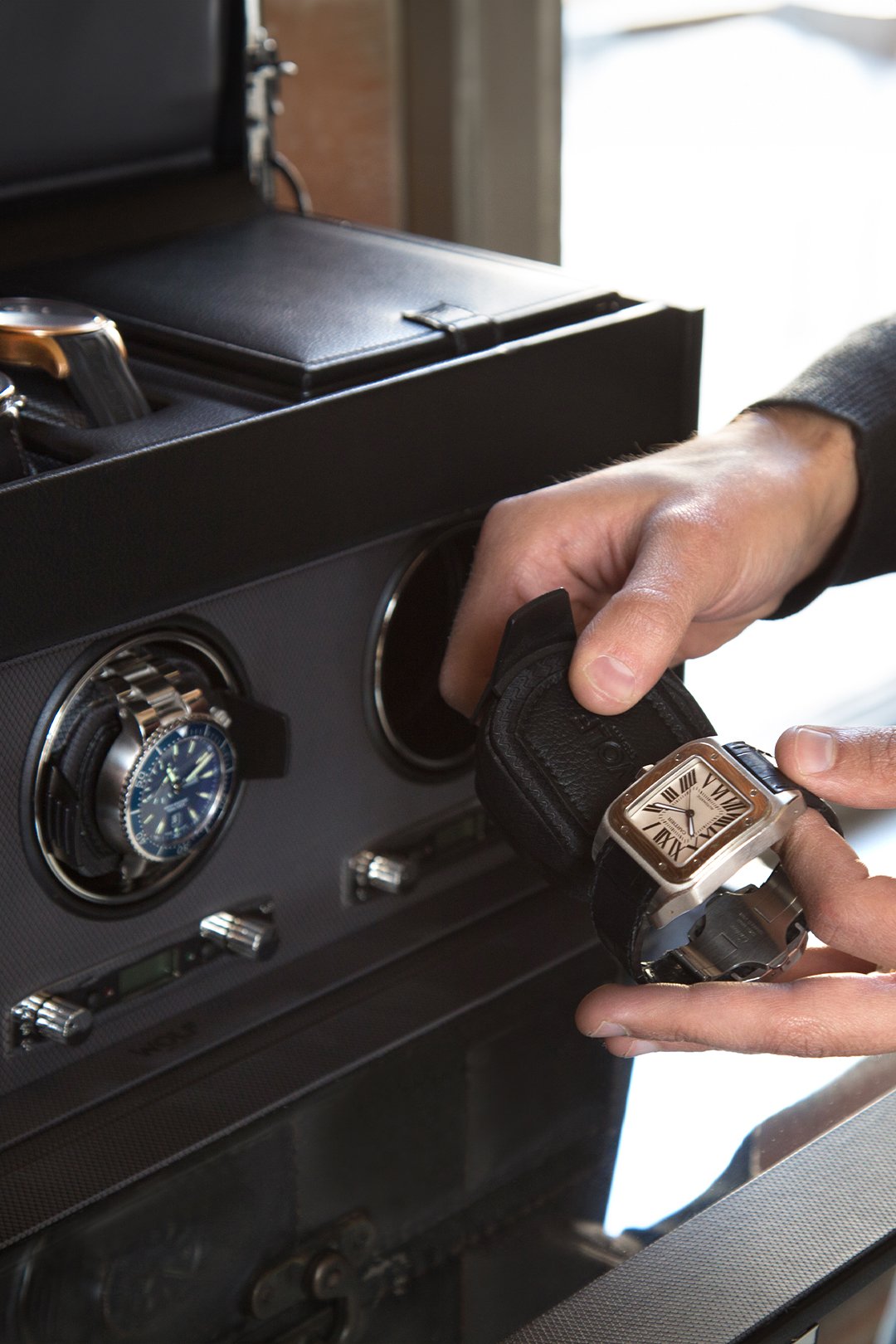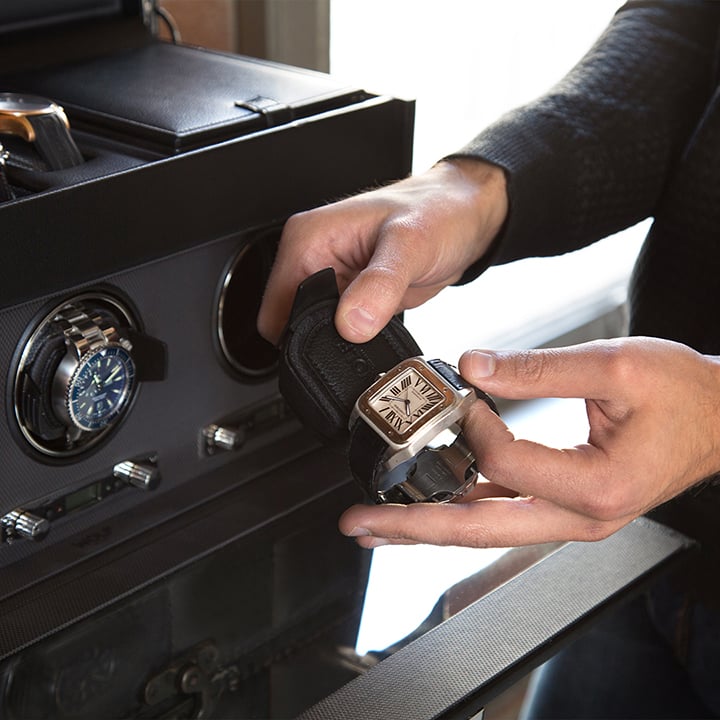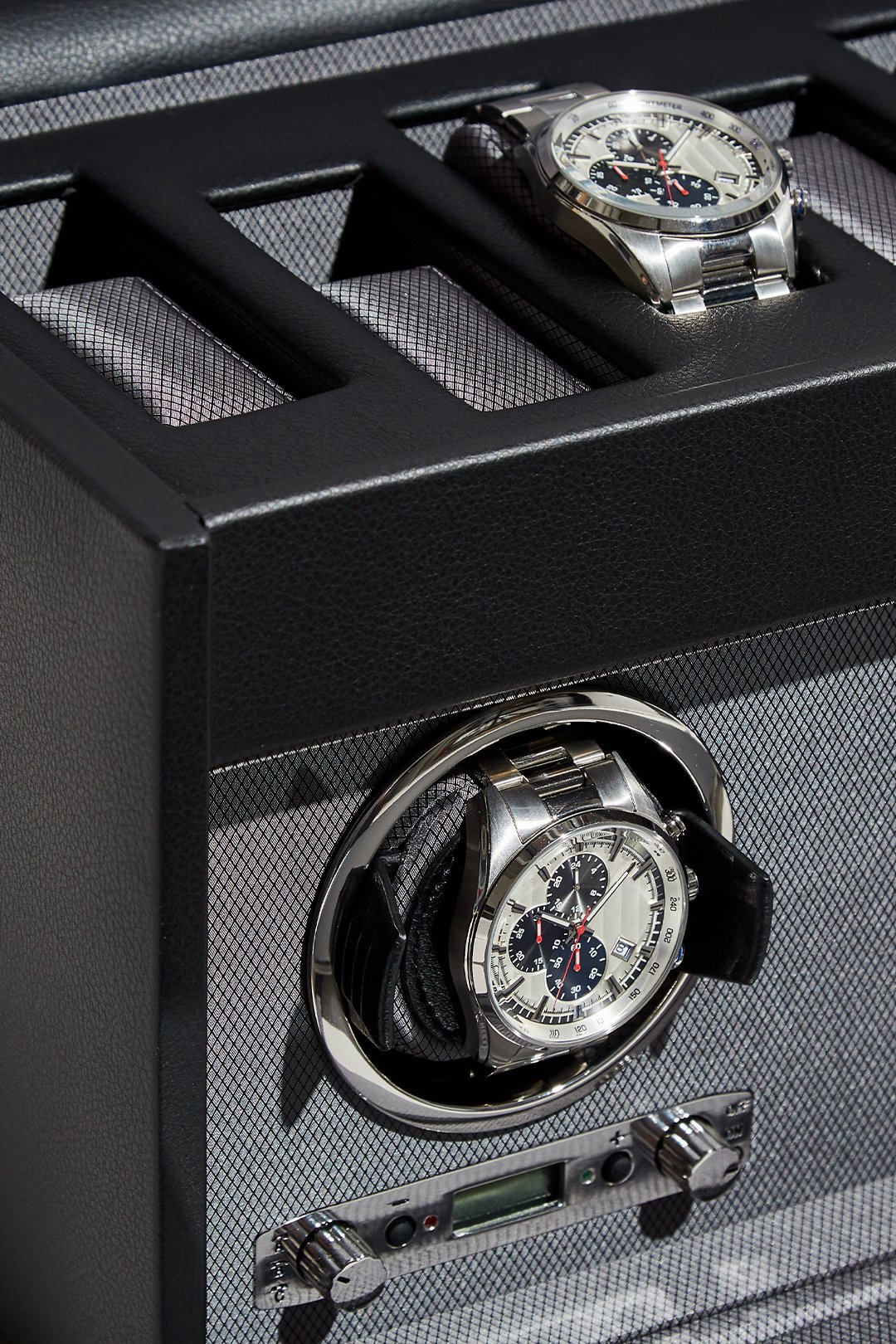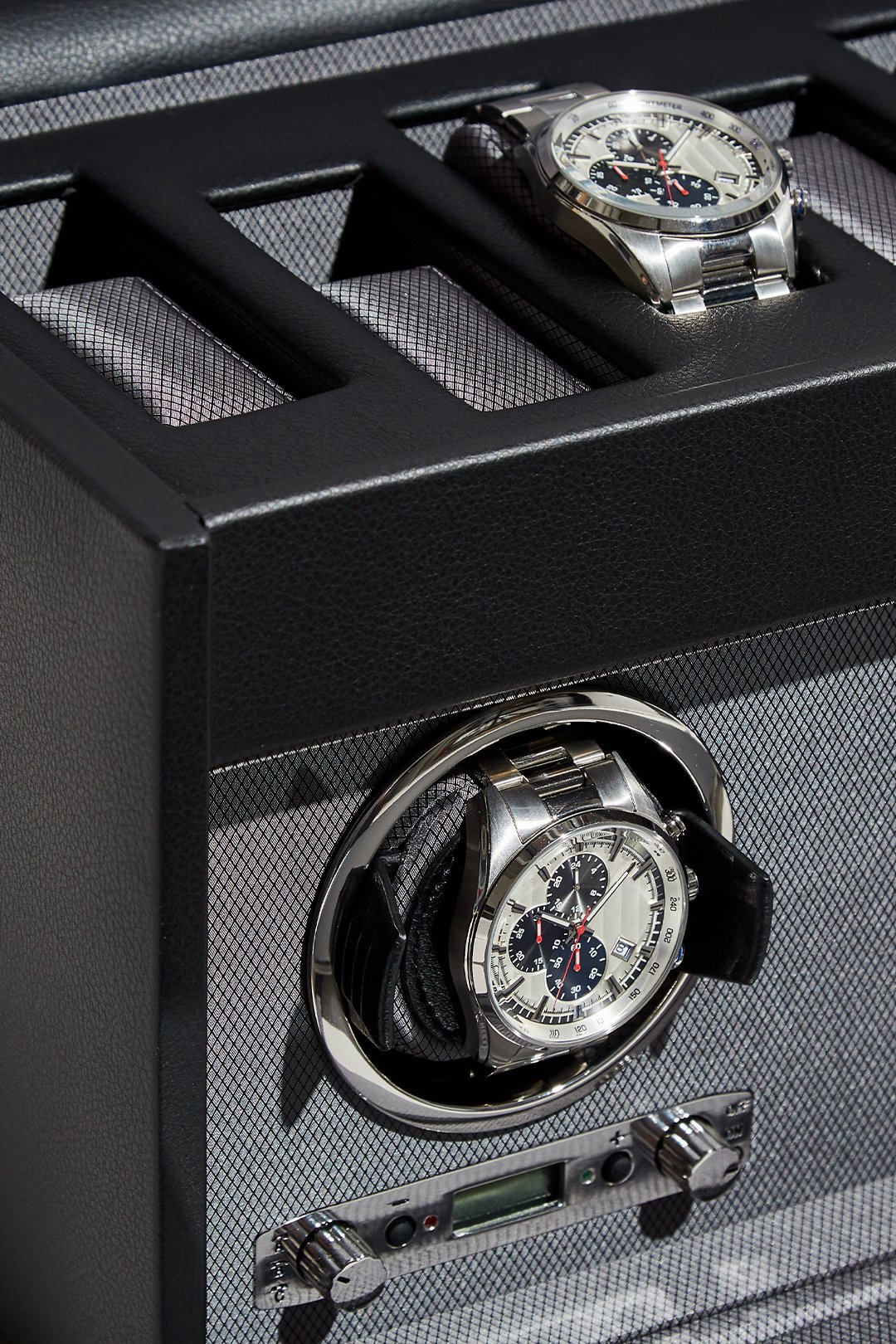 SHOP THE VICEROY COLLECTION